PM Modi's wax statue to be unveiled at London's famous Madame Tussauds next month.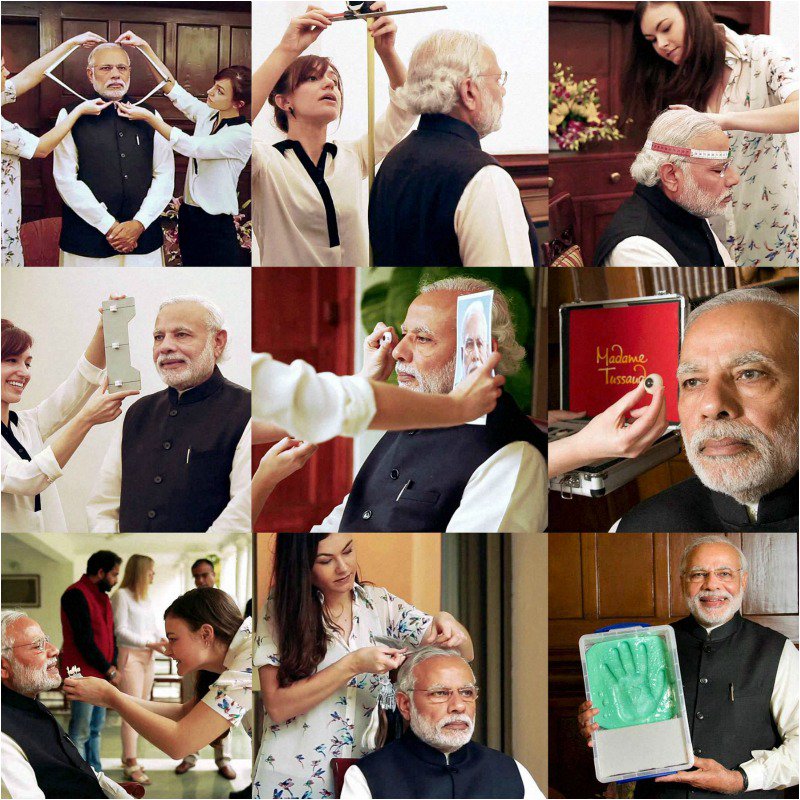 Earlier this year, a team of famous Madame Tussauds had visited prime minister Narendra Modi to take measurements for his wax statue, which is expected to be unveiled in April this year. Modi will be joining the ranks of world leaders and famous celebrities as his wax statue will be unveiled at Madame Tussauds.
The world famous wax museum has announced that the statue will be unveiled in April and it will be displayed in different cities of the world including London and Singapore. "During my sitting, I observed the team carefully and was deeply impressed by its dedication, professionalism and skill. I have visited Madame Tussauds three or four times and had the pleasure of getting myself photographed standing next to the figures of various dignitaries," Said Modi.
The wax statue is expected to be unveiled in London and all other centres of the museum around late April. However, there is no confirmation if Modi would personally unveil his wax statue.