Rakhi Sawant's Idea To Ban Ceiling Fans Will Make You Want To Bang Your Head!
Do you love your mother, daughter or sister? If yes, please remove ceiling fans from your house. This is what Rakhi Sawant has to say to reduce the number of suicides.
Before we bang our heads, let us tell you why she said this. Recently, she held a press conference to talk about Pratyusha Banerjee's suicide. But wait, she didn't really have any revelations about her suicide case. Rather, she had a special request for our PM, Narendra Modi.
Her logic - "No FANS, NO SUICIDE"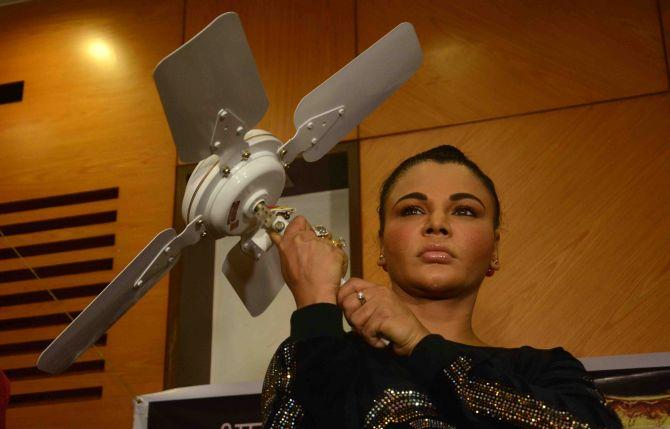 Although, Twitter had the best reaction to it -
Rakhi Sawant has a problem with fans, no wonder she doesn't have any.
— Dead Mau5hi (@AdvancedMaushi) April 5, 2016
Rakhi sawant gender is neither that of Streeling aur pulling ... She is ceiling
— crime master gogo (@vipul2777) April 5, 2016
Rakhi Sawant wants fans to be banned because Pratyusha hanged herself from one.Thank god she didn't die of Asthma.Saans lene pe ban maangti
— Anurag saxena (@saaxenanurag) April 6, 2016