WIN THE YEAR OF YOUR DREAMS WITH EVERYTHING PAID FOR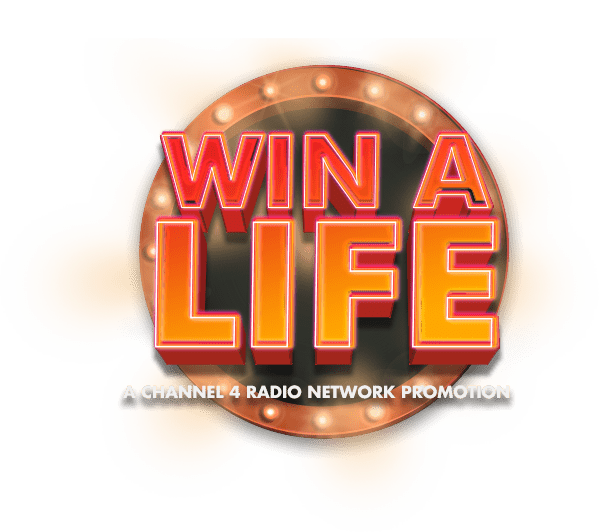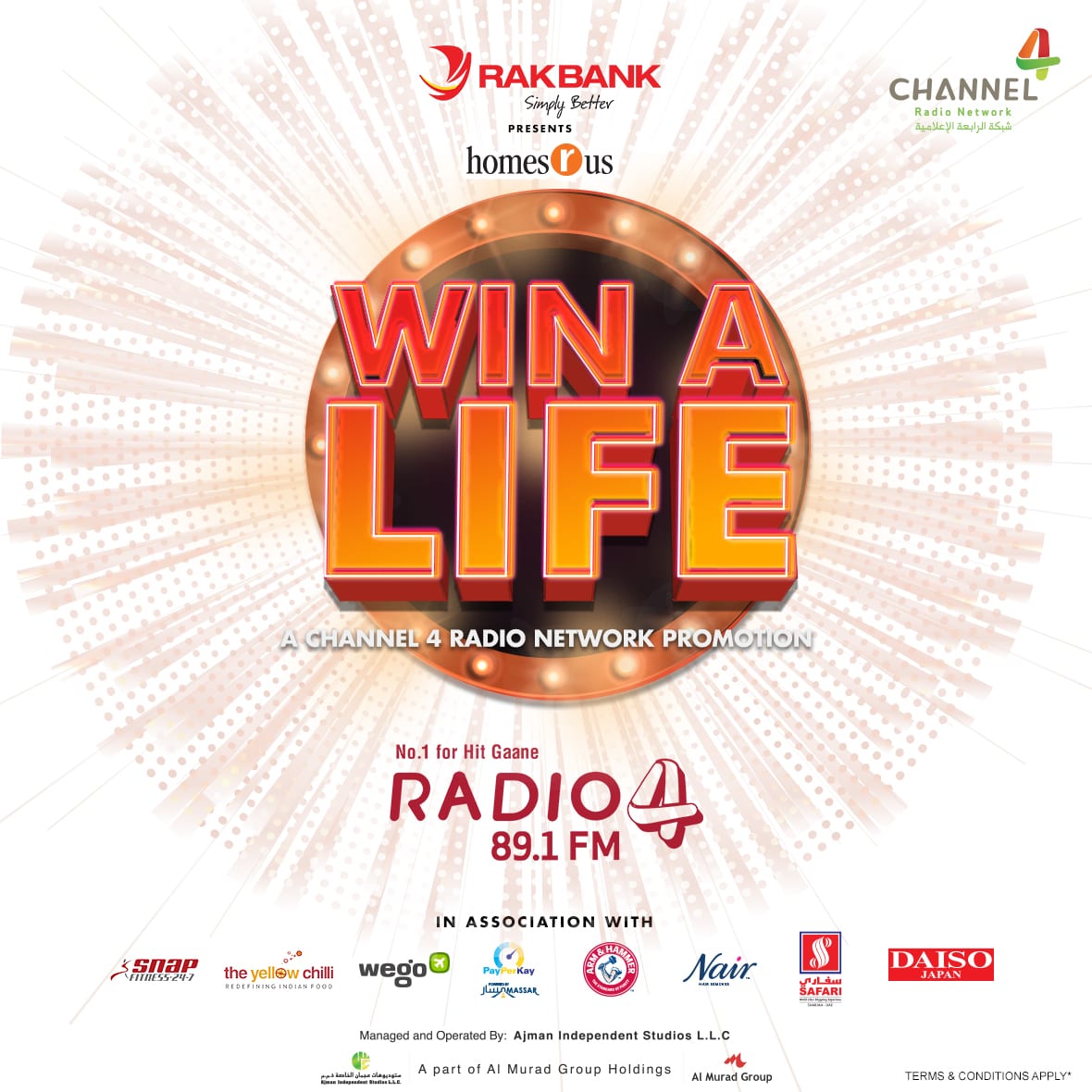 Register below to double your chance to win the year of your dreams
How would YOU spend it ?
RAKBANK WIN THE YEAR OF YOUR DREAMS
Channel4 Radio Network
Terms & Conditions
WIN A LIFE  - Radio Competition
 By taking part into On Air competition – "WIN A LIFE"   participant hereby agrees to the following terms and conditions. We advise participants to read and understand below terms and conditions before taking part into the competition.
Competition Terms and Conditions -
Win a Life is Channel 4 Radio Network promotion involving its four radio stations namely 104.8 Channel 4 FM , Al Rabia 107.8 FM , 89.1 Radio 4 FM and Gold 101.3 FM broadcasting in the UAE
Contest is open to UAE residents with valid UAE residence visa only.
Following a period of pre-promotion and registration, listeners to all four of the above-named stations will have the opportunity to play an on-air contest called Win a Life.
The pre-promotion and registration period to enter will be from Sunday November 22th, 2020 to Tuesday, December 22th 2020
Commencing Sunday 6th December 2020 each of the four stations will run Win a Life on Air competition on a daily basis from Sunday to Thursday at various times of the day for three weeks.
Participants will be selected to play from the online registration page.
Each on-air participant will be given 60 seconds on the clock and must answer general knowledge questions.
The answers to each question will follow the letters of the alphabet.
For example, Question 1 – What A is the capital city of the UAE? – Answer 1 – Abu Dhabi, then Question 2 – What B is the tallest building in the world? Answer – Burj Khalifa and so on through C,D, and E and through the alphabet.
If a participant doesn't know the answer to any question they may move on to the next question by saying "pass"
After 60 seconds the game will strictly end, and players are not permitted to answer any further question after the 60 second sonic has sounded.
All of the questions answered correctly during the 60 seconds will score one point each and the participant total score will be placed on the station's weekly leaderboard.
The next participant coming on air to play will start their questions from the letter that the previous participant ended on and continue through the alphabet, through to the letter Z at which point the next question will start from the letter A again.
At the end of each week the highest score of the week will win the advertised weekly prize and a place in the
In the event that two or more participants across the week registered the same score at the top of the leaderboard, they will be brought to on-air at the end of the week and they will be asked a single "nearest to the bull" tie breaker question to establish a weekly winner.
This game play will continue for three weeks on all four stations with each station will have three winners (one winner each week) who will compete against each other in the Semi Final to secure a place in the Finale.
In the Finale, 4 Finalists (One Finalist from each station) will compete against each other to win the final Win a Life Listeners may enter as many times as they wish during the course of the promotion but may only win one place in the grand finale. For the avoidance of doubt, any player who wins a place in the grand finale by scoring the highest on the weekly leaderboard may not enter the contest again as they already have a place in the Semi Final.
The grand finale will take place at 5pm on Thursday December 24th 2020 at RAK Bank Quick Branch, Waitrose, Motor city, Dubai. (In case of change in the location, winners will be notified in advance)
All finalists will be contacted with all the details and requirements for the grand finale. All the attendees will be required to observe health and safety measures including wearing a mask and needs to maintain social distancing at all times.
Any weekly winner unable to attend the grand finale in person forfeits the right to enter the grand finale of Win a Life. He will still be able to claim his weekly prize already won.
The winners of Win a Life competition agree to accept all prizes in the knowledge that none of them are transferable. They are required to be accepted and used as per the prize guidelines. Prizes cannot be exchanged or converted into cash. The prices are to be used within the specified given dates. Dates cannot be changed for any reasons.
Win a Life final winner has to live in the prized rent-free property in Al Barsha Dubai for the specified period only. It cannot be sublet or transferred to anyone else.
By entering to play all participants give their full permission to be broadcast on any or all of the Channel 4 radio stations and to be publicized positively and reasonably through social media or any other media channels. This includes the grand finale event on December 24th 2020 and post promotional activity with the final winner of Win a Life.
All the contest queries or disputes should be addressed to the radio station management. Radio station management will have the final decision in such matters.
The Channel 4 Radio network reserves the right to change or amend any of the above terms and conditions at any point in time without notice.
In the event of a force measure - Channel4 Radio Network reserve the rights to cancel, postponed or change the competition in any way at its own discretion without any liability towards winners and sponsors of the competition.
Good luck