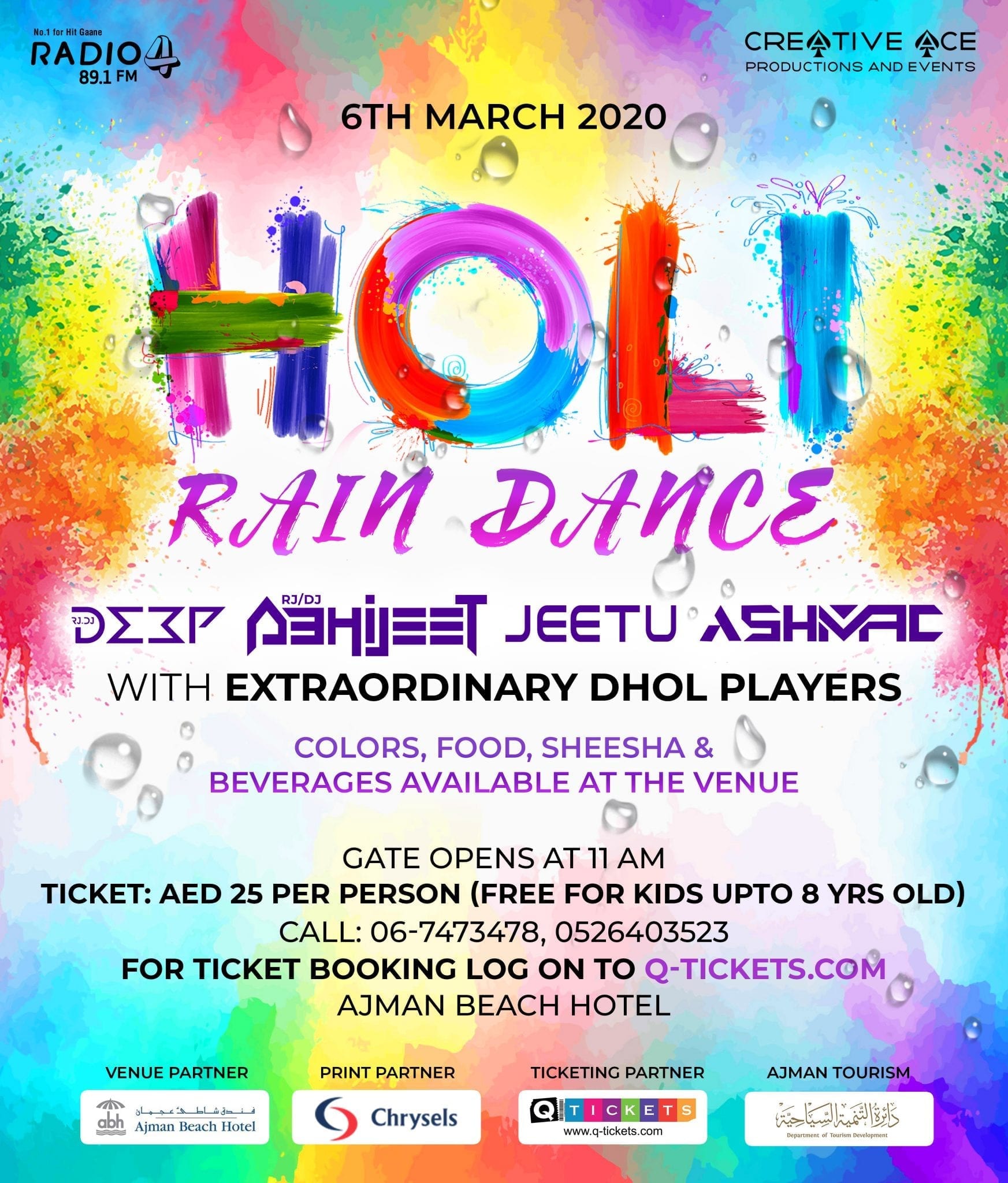 Creative Ace Production presents "Holi Rain Dance 2020"
6th March at Ajman Beach hotel, Gate opens at 11 am.
RJDJ Abhijeet, RJDJ Deep, DJ Ashmac, DJ Jeetu alongside Punjabi Dhol Players.
Ticket priced at @AED 25 per person with Free Entry to kids up to 8.
To book tickets log on to Q-Tickets.com or call 067473478.
Colors, Food & Beverages are available at the venue
Print Partner - Chrysels
Ticket Partners - Q-Tickets
Radio Partner - 89.1, Radio 4