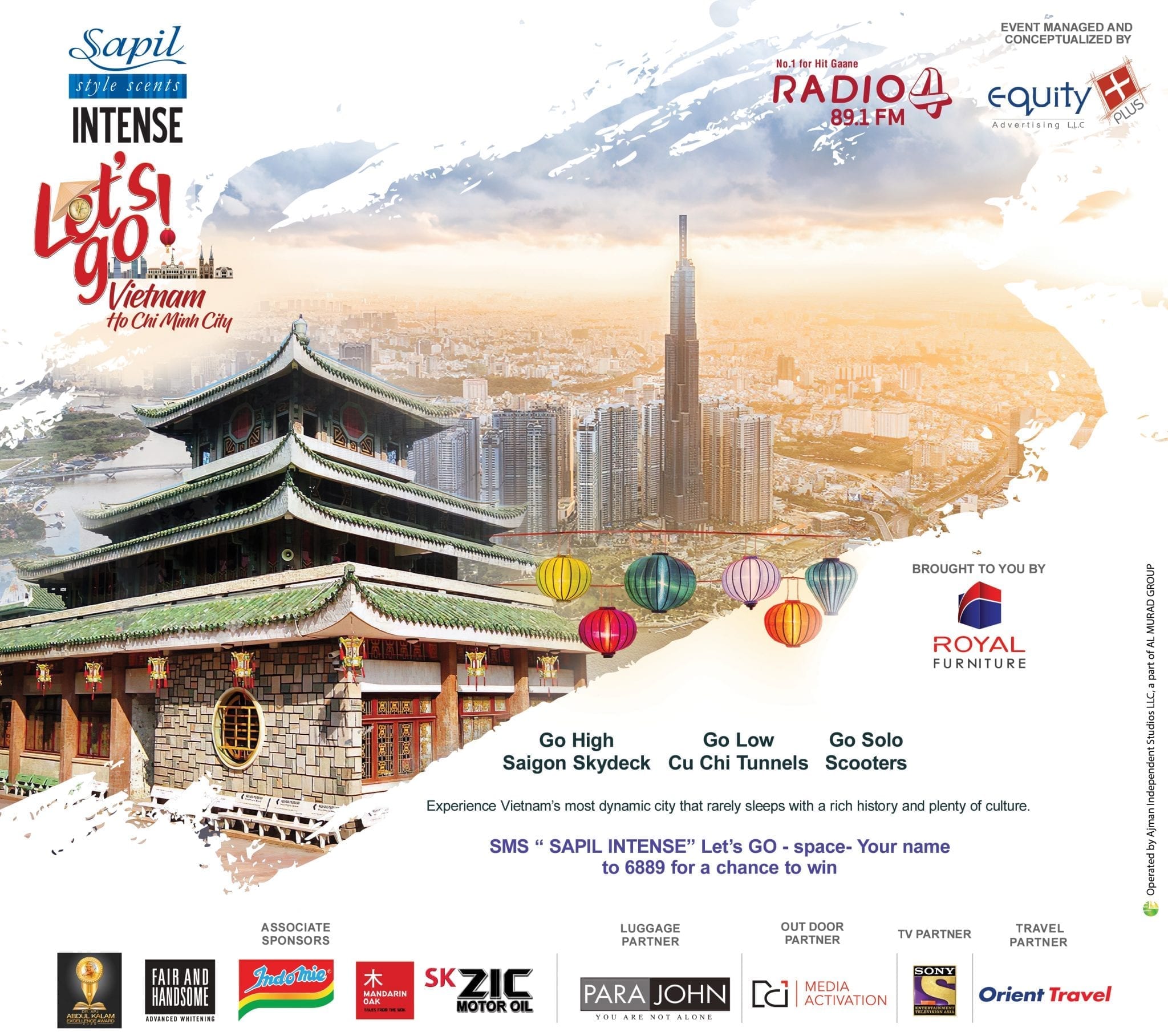 After taking to you to Malaysia-Turkey-Paris-London-Cape town-Rome and Singapore, Radio 4 is now taking you to the exotic "HO CHI MINH CITY"
A land of staggering lush mountains, Golden sand beaches, finest hotels, and Tastiest street food
RADIO 4 brings to you SAPIL INTENSE "LET'S GO HO CHI MINH CITY VIETNAM" Brought to you by ROYAL FURNITURE
In association with Fair and handsome, Indomie Noodles, Mandarin Oak, Zic Motor Oil
Luggage Partner – Para John
Outdoor Partner - Media Activation LLC
TV Partner – Sony Entertainment Television
Event Conceptualized and Managed By Equity Plus Advertising for Radio 4
All this week, Stay tuned to win the most adventurous trip ever.
To participate, SMS "Sapil intense Let's Go" <space> Your Name on 6889
For an additional chance of winning – Buy Sapil Intense perfume and SMS the invoice no. to 6889 …. Or visit the Facebook Page of Sapil Perfumes.