It's that time of the year again when the good cinema is literally in the air. Sharjah Art Foundation is celebrating the fourth edition of Sharjah Film Platform (SFP4) with an eclectic choice of films. The experience of watching it in the open under a clear sky in the cool November UAE weather in the heritage precincts of Sharjah Art Foundation, makes it even more special.
The festival kickstarted with the premiere of The Myth of Manila (2021) by Janus Victoria as well as Pelin Tan and Anton Vidokle's work in progress, Notes for a film about Gilgamesh (2021), both of which were supported by SFP Short Film Production Grants. The evening concluded with the regional premiere of the award-winning Zahori by Marí Alessandrini.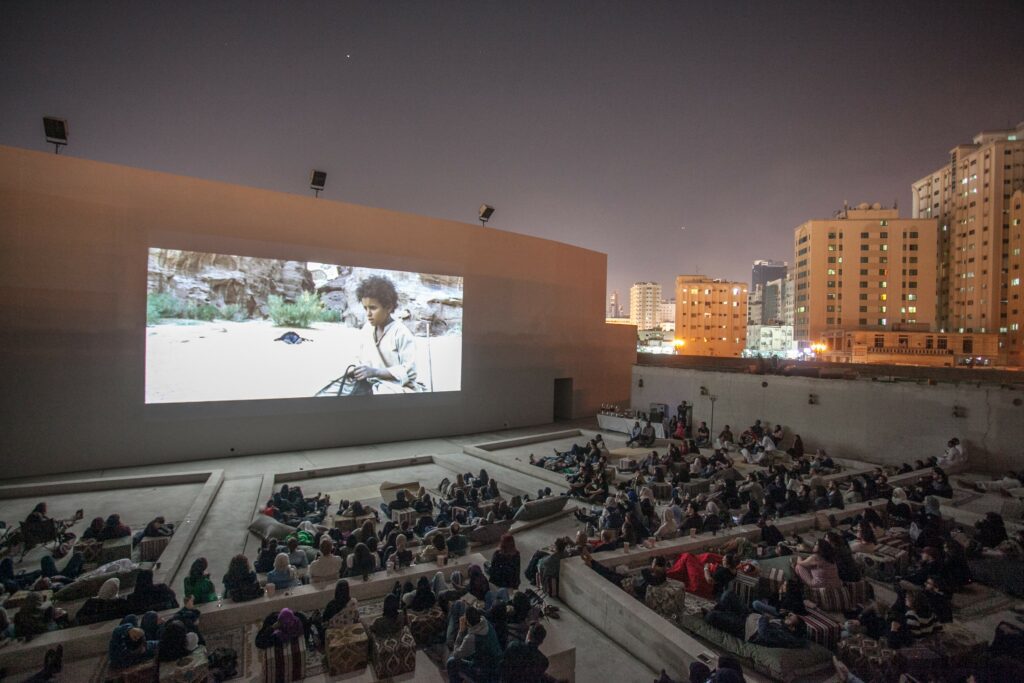 The Foundation's annual film festival supports emerging and established filmmakers in the MENASA region and beyond through film screenings and a public programme of talks and workshops, grants and professional development initiatives. Taking place all the way until 27 November 2021, SFP4 features screenings in cinemas and online of more than 50 films, including world and regional premieres, culminating in the presentation of awards for films submitted to an international open call for short and feature length films in narrative, documentary and experimental genres.
In parallel with the screenings, SFP4 will present public talks and masterclasses with an international roster of filmmakers and practitioners, children's workshops and the second iteration of Industry Hub, an initiative launched by SAF in 2020 to deepen its support of film production and distribution regionally and internationally. This year's festival advisory committee consists of Richie Mehta (film director, writer), Maike Mia Höene (film professor, Artistic Director of Kurzfilm Festival Hamburg) and Kerem Ayan (Director of Istanbul International Film Festival).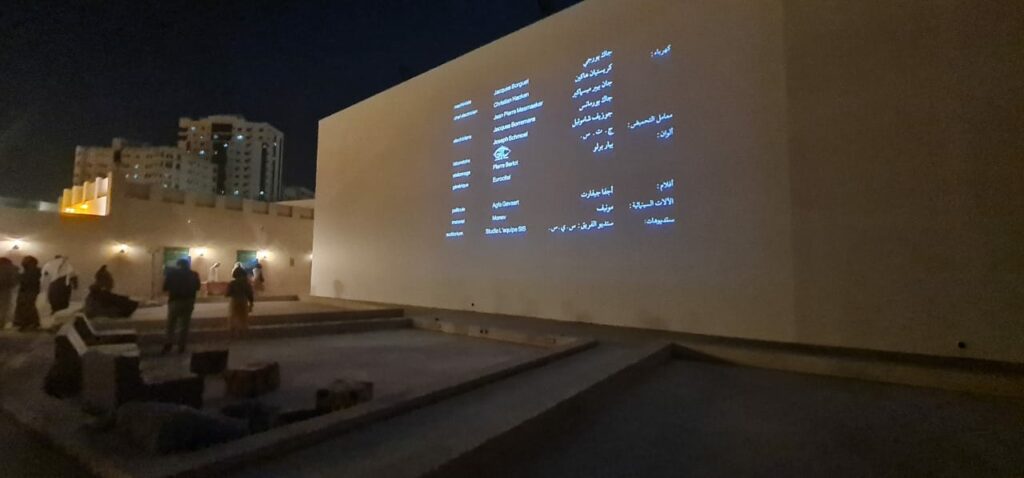 'The annual Sharjah Film Platform plays an increasingly critical role in the realisation of our commitment to supporting and presenting the work of emerging filmmakers from the UAE, the MENASA region and beyond. New programmes, such as the Industry Hub, introduced last year, have already helped projects by regional filmmakers into production and we continue to offer grants to support the making of new work,' said SAF Director Hoor Al Qasimi. 'This year we introduce curated film programmes and a series of workshops and events for children. By bringing together local, regional and international filmmakers and audiences, the Film Platform gives us an opportunity to celebrate experimentation and creativity and to explore critical topics such as representation, identity and belonging.'
You can check out the schedule and book your tickets here