After a huge lull, the glitzy events season in Dubai is finally resuming in its full glory. And kickstarting the same was the trailer launch event of an independent yet very relevant film 'Salama Madrasa Hindustani' at the tallest building in the world, Burj Khalifa. The trailer launch event of this film directed by a young debutant from India Shrey Rajdeo made headlines for for being the first mega film event in Dubai, post the pandemic pause.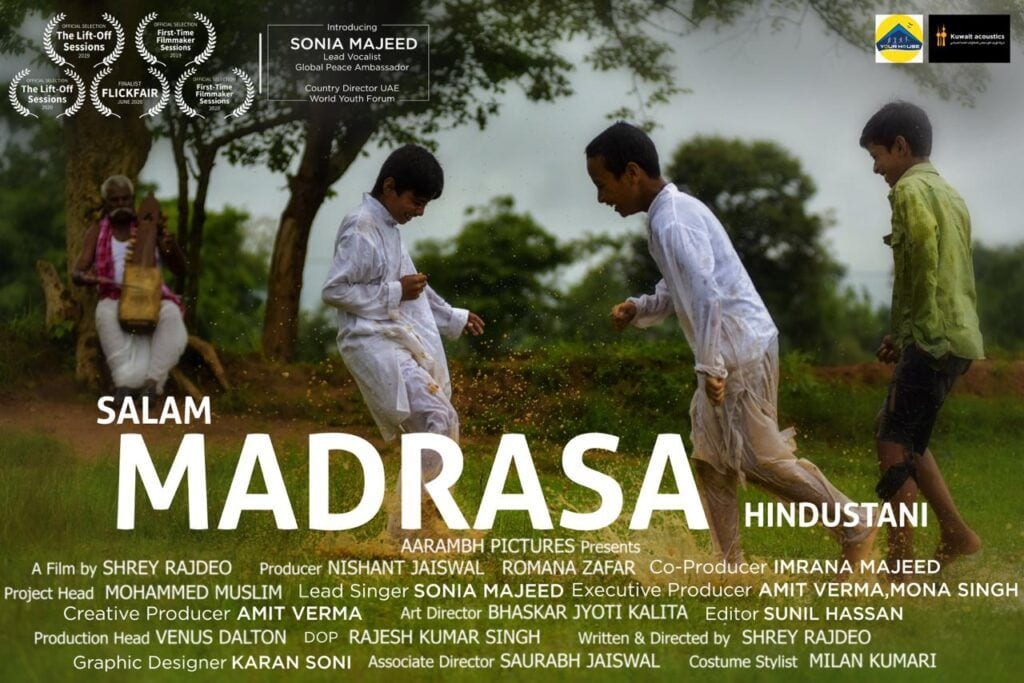 The movie is a heart-warming tale of two children studying at a rural Islamic school in India wherein they befriend a rag picker, Bantu, while playing football. As fate had it, on seeing his new friends, Bantu gets keen to go to school, Maulvi then convinces Bantu's father to let him study overstepping the societal and cultural boundaries and pursue education. The plot of the movie is endearing and spreads positivity, humanity and love, something which the world needs right now.
The movie has been helmed by Aarambh Pictures, a Mumbai-based production house Started by 2 friends Nishant Jaiswal and Shrey Rajdeo. The film is directed by Shrey Rajdeo. The film stars child artists Sharjil, Yuvraj and Anas in pivotal roles. Nishant Kumar , Abhijita Sharma and Shubham Sharma also play important roles in the film.
Due to travel restrictions, only a few members of the team were present at the glorious venue, but were virtually a part of the event. Aarambh Pictures aspire to take their debut film 'Salam Madrasa Hindustani' to various international film festivals and aim to spread humanity and love with their labour of love. The film has already been selected at The Lift Off Sessions, First Time Filmmaker sessions and FlickFair international film festivals.
The film introduces global peace ambassador Sonia Majeed as the lead vocalist and Imrana Majeed is the co- producer. Sonia Majeed is the first Asian Female Singer who has sung UAE National Anthem that was showcased at the event. She is Global Good Will Ambassador, Global Peace Ambassador, Messenger of Humanity and winner of International Peace Award and the Best Singer from The House of Lords at the British Parliament.
Fim's director Shrey plans to feature his film at various prestrigous international film festivals before he releases it globally across the world in cinemas.