Cast: Ranveer Singh, Alia Bhatt, Kalki Koechlin
Director: Zoya Akhtar
What's it about:
It's a story inspired from a real-life underdog. A youngster, who dares to dream within the confines of his pigeon-hole sized kholi (room) in the dusty bylanes of Asia's largest slum Dharavi in Mumbai. Will he be able to rap his way to superstardom?
 Review:
Gully Boy grips you from its first shot itself where we are introduced to Murad (Ranveer Singh), who is constantly in conflict with his reality and dreams. As co-writer and director Zoya Akhtar plunges further into the world of Murad, she takes you along into a layered ride of human emotions and ambitions.
Ranveer Singh lives and breathes life into his character charting the journey of Gully Boy effortlessly. Although, I thought he looked a tad bit older for this role. Alia Bhatt, on the other hand, looks every bit the eccentric medical student, who is cutesy on the face, but unforgiving when it comes to marking the territory around her boyfriend. Rest of the cast rallies around Ranveer giving him ample support, but the one who comes out tops is debutante Siddhant Chaturvedi. He plays MC Sher with the right amount of youth, spunk, and effortlessness to pull off the rapper dude character with a heart.
However, nothing else is more impactful than the film's setting and cinematography by Jay Ojha who transports you into the crisscrossing maze of shanties in Dharavi slums. Zoya and her co-writer Reema Kagti throw in nuances of feminism, the social disparity, polygamy and untapped anger within the youth of the country. The duo brings it out in raps, graffitis and social media without making it overbearing or preachy.
The only downside of the film is its length and that it always remains quite convenient throughout for its protagonist. Thankfully, film's music though in abundance doesn't impede the narrative but instead compliments it with a voice. I thoroughly enjoyed the various rap battles that brought out the Shabdo ka Jwala (volcano of words) within the characters.
Overall, Gully Boy is a cult film that balances realism and entertainment quite well.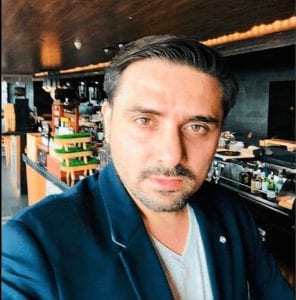 By Ronak Kotecha