Dubai based singer Neha Pandey, an Independent Indie pop artist has just released her second Arabic track 'Ya Weli', a love song, in collaboration with Nikon MEA.
Neha, who featured among super 100 Indian entrepreneurs and professionals, gained more popularity after her song "Busy Busy." She has lent her voice to many projects for various international projects collaborating with artists from America, Australia, Sudan and Emiratis. Neha, who now lives and thrives in Dubai, grew up between Dehradun, Lucknow and Delhi, before finally settling down in the UAE. Like many Indians, who call Dubai their second home, Neha too feels that this is her 'karma-bhoomi.'
Her latest track 'Ya Weli', was shot entirely in the scenic deserts of the UAE and combines peppy and soulful beats to create magic that can only be felt. Literally translated, 'Ya Weli' means 'oh gosh' – the song monuments and memorialize a woman's expression of love – the passion for herself, her life or her desires.
The idea behind 'Ya Weli' is to encourage listeners to embark on their unique journey of interpretation. Shot in collaboration with Nikon Middle East FZE, the video compliments the soulful track to portray a woman in love with
picturesque local scenes in the backdrop. The striking visuals add a touch of art and glamour as Neha breathes life into the lyrics.
Reminiscing about the shoot, Neha says it was fantastic working with the Nikon team again, because they are passionate towards their craft. "It's like we work more and speak less," she says adding that their creative team is super talented and the visual output of the cameras is just incomparable.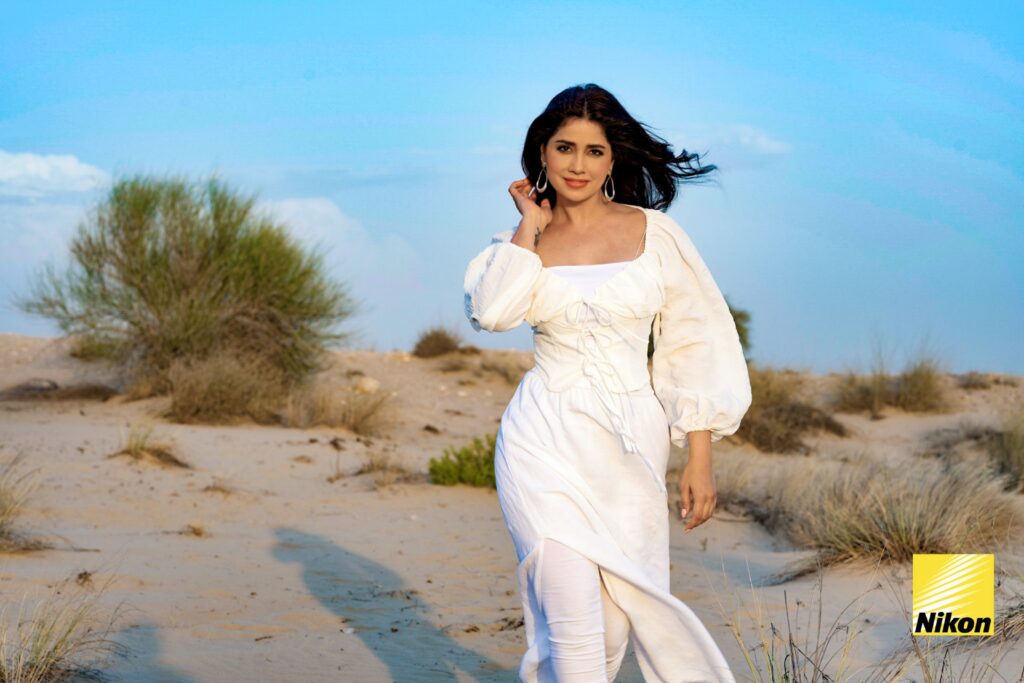 Neha's musical style contains elements of pop, hip hop, soul and R&B. Western music has had a huge impact in her singing. She has also confessed that she likes to perform"songs that have a western flavour in them". Unlike others who have a godfather or a family support in the industry, Neha's journey is that of a self-made woman and one of the rare playback voices from Dubai with Indian roots.