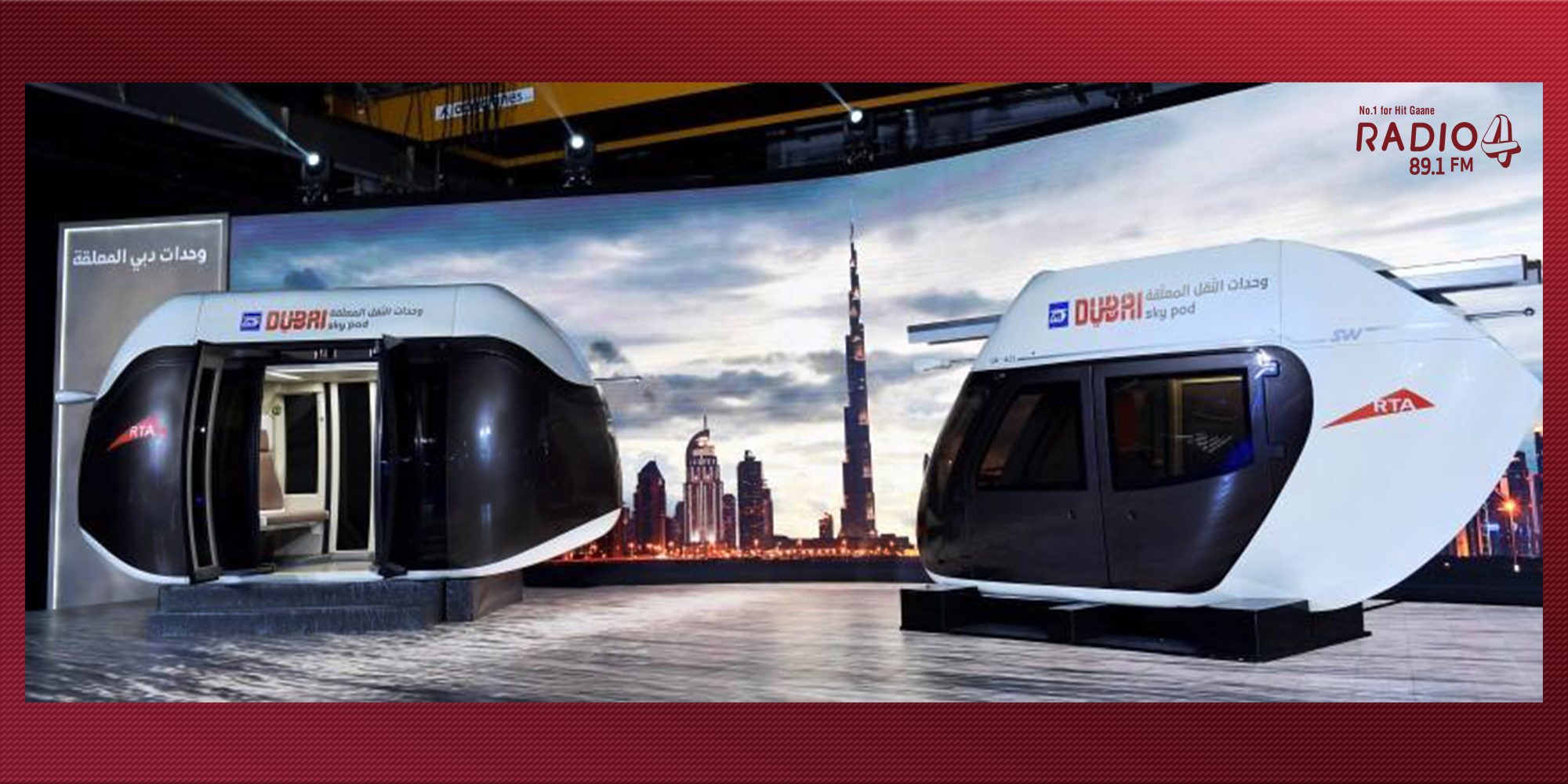 The annual World Government Summit (WGS) is a platform for presenting new ideas and coming up with innovative technologies, including the future of transportation.
Just about two years ago, the Roads and Transport Authority (RTA) revealed its perception for flying taxis and two models of Dubai Sky pods are on display at WGS 2019.
Here is a little introduction to the two models:
UNIBIKE
The first model of the Dubai Sky pod unit is called the Unibike, which is a small-sized, lightweight vehicle that has steel wheels built-in to move on the suspended rails. According to the RTA, the Unibike can accommodate up to five passengers and their luggage too! The Sky pod can travel at a maximum speed of 150km/hr and transport about 20,000 riders per hour.
UNICAR
The second model is the Unicar, which is designed to carry passengers for a distance up to 200 kilometers. Unicar is slightly longer and wider than the Unibike and can easily accommodate up to six passengers. The Unicar can travel at a maximum speed of 150 km/hr and transport around 50,000 passengers per hour.
The Sky pods, which were first introduced to the public through a series of tweets by the RTA in December last year, "are a highly power-efficient futuristic autonomous mobility system that requires infrastructure much less than conventional mode of transit."
"(Sky pods) would use an area of land that is 100 times less than conventional means of the same capacity, while the pods' power efficiency is five times better than electric vehicles and the system requires infrastructure, which is 10 times less than conventional transit systems," the RTA underlined.
The RTA, however, has yet to announce when the trial phase for the Sky pods but it is expected to do so at the WGS.
The RTA added that they are working with global labs on trials of innovative transit systems to solve the first and last mile challenges.
"The future projects also include autonomous air taxi, which is being developed by a big global firm. This step is needed to keep pace with the ambitions of our leaders in harnessing the government's resources to serve the society and ensure sustainable welfare of future generations," the RTA said in an earlier statement.