'Candyman' Review
Cast: Yahya Abdul-Mateen II, Teyonah Parris, Nathan Stewart-Jarrett
Director: Nia DaCosta
What's it about:
Dubbed as the 'spiritual sequel' to the original 1992 blockbuster 'Candyman,' this time the dreaded killer with the hook returns to the Cabrini Green neighborhood in Chicago, where the legend began in the 70s. Will the residents of this now-gentrified locality survive the horror?
Review:
By the end of this film, saying Candyman, 5 times into a mirror would be taboo, all over again. And that says a lot about just how scary this fourth instalment of the hugely popular franchise is.
Of course, it's the brilliance of writer Jordan Peele along with his co-writers that do the magic here. He takes us all the way back to 1977, when a young William Burke's (Colman Domingo) chilling encounter with the Candyman (Daniel Robitaille), sets the stage for a spooky and thrilling ride, way ahead into the present day Chicago.
Here, a young artist Anthony McCoy (Yahya Abdul-Mateen II), struggling to get his mojo back, is intrigued by the macabre legend of the Candyman from Burke himself. And he starts depicting the gory details in his artistic works, inadvertently summoning him back into the city, where a series of horrific murders, put him at the centre of a gruesome mystery.
'Candyman' starts off with a bang, runs at a relentless pace and ends with a loud thud. It's an edge-of-the-seat experience for most part as the writers and director Nia DaCosta, focus on bringing alive the full scale of Candyman's famed terror with the hook. The scares feel real and the bloodshed is executed quite ingenuinely that makes the narrative unpredictable, despite deploying the tried and tested serial killer tropes. Watching it on the big screen in a dark hall, full of strangers, sure has its impact, as you wonder, who will be the next foolishly curious victim of the Candyman. You know he will strike but you also want to know how. The film allows you the voyeuristic pleasure and sadistic joy that every thrill-seeker and genre-lover lives for. The background score subtly does its work.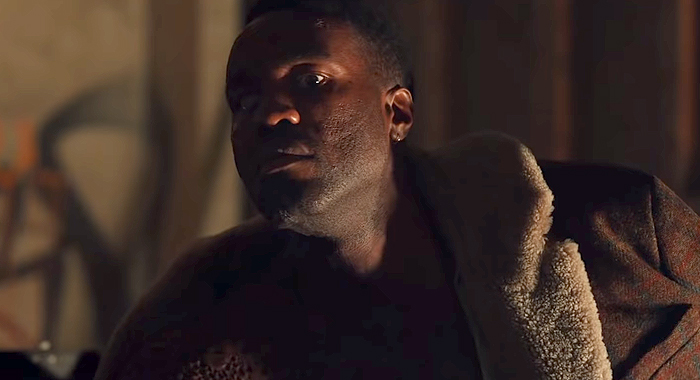 Yahya Abdul-Mateen II is in his element as the protagonist, living the conflict of the man wrecked physically and mentally by his own actions. His make-up and prosthetics, leave little to imagination and are not for the weak-hearted, much like the film itself.
This installment is a welcome addition to the franchise, reliving the horrors of a spooky serial killer who's been lying dormant for way too long. And now that he's up, he sure had me 'hooked.'
Rating: 3.5 stars out of 5