It has been an interesting week, with friends turning foes, groups changing dynamics and fights to ensure within the house. After two days of struggle, fights, trust issues, planning and negotiations, Bigg Boss announced Shivashish and Deepak as the winners of the Ghoda Gaadi task. The next day Bigg Boss started with the song " Gupt Gupt" which gave an indication towards the captaincy task of the week.  Having hoped to make a fresh start, with much-needed calmness, we will get to see an argument between Sreesanth & Romil.
Further, in the episode, we will see Surbhi Rana missing her family and her boyfriend, but as we know nothing is permanent in the Bigg Boss house, so in a matter of a few minutes, Surbhi soon got in her Khalnayak avatar and started dictating terms to Sreesanth regarding house duties.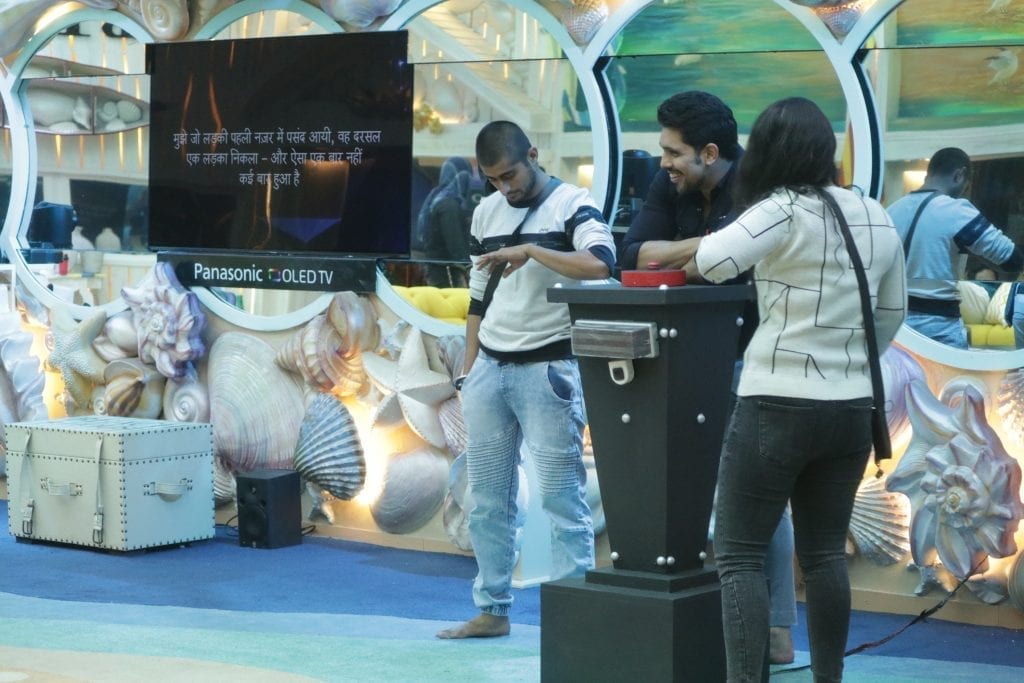 Later in the day, Bigg Boss announced the Captaincy task of the day, "Sansani Khej Khabar" where Bigg Boss would share some secrets of the contestants on screen and the contenders will have to find out whose secret it is. The contender who guesses the name right will get one point, to win the task one of them has to get at least 5 correct guesses. As the task began, some interesting stories were revealed. One secret which created turmoil between the contestants was of Jasleen, which said that she had dated a famous celebrity and her current partner doesn't know it. The housemates tried their best to guess the name but to everyone's surprise, Anup ji already knew about it.
Another fight broke between Sreesanth and Surbhi where Surbhi taunted, this clearly didn't go well with him and they got into an ugly argument in the middle of the task. Deepak also was disappointed with Jasleen as she had already told Shivashish about her secret and made a false promise to Deepak.
Who will win the captaincy task and become the Captain of the week? Will Surbhi and Sreesanth be cordial with each other?
Don't forget to watch Bigg Boss every day at 9 pm UAE only on COLORS