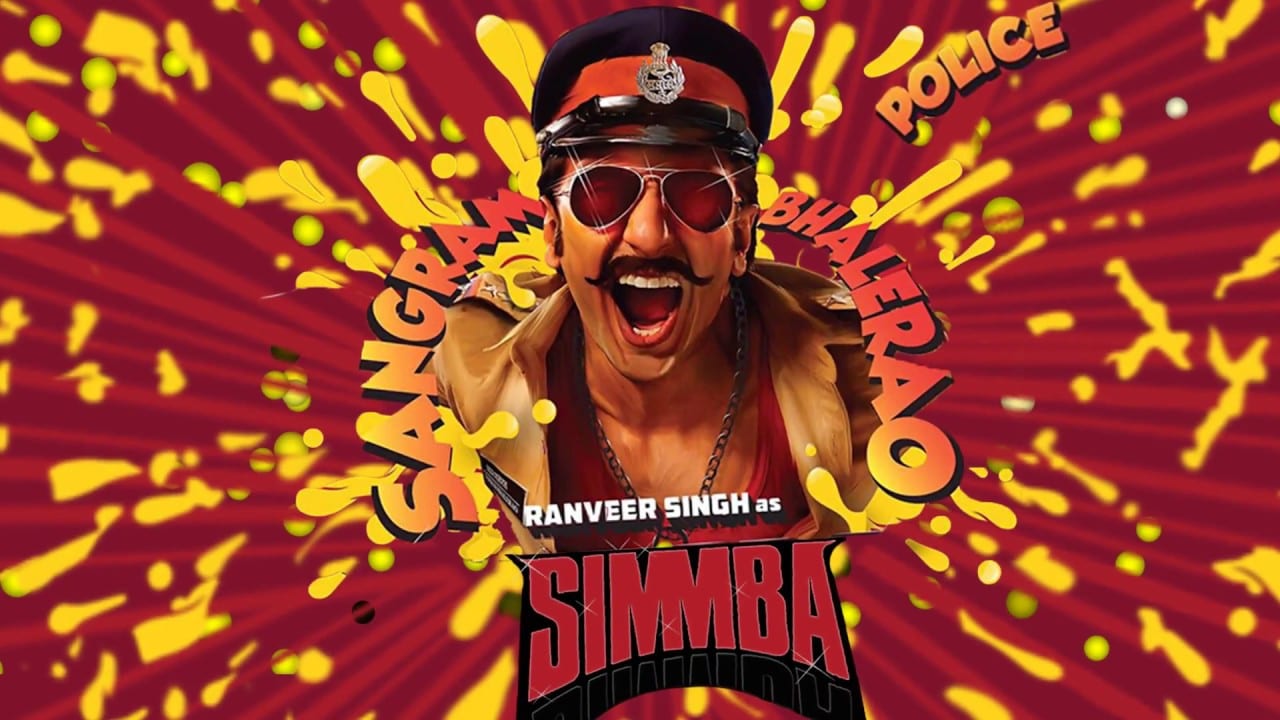 Cast: Ranveer Singh, Sara Ali Khan, Sonu Sood

Director: Rohit Shetty
What's it about?
The remake of the Telugu film Temper, this is Rohit Shetty's Singhamised version. Only this time, the cop in question is corrupt to the core and funny as hell. But the party soon ends when the bad guys cross their limit and our hero comes into his own. Read on to find out if Simmba has what it takes to be the Singham!
Review
I actually like Simmba more than Singham. He is not the messiah of the masses but he has an endearing charm to make you fall in love with him. And not just when he is beating up the bad guys. That is much later, but Ranveer Singh as Bhalerao Sangram aka Simmba wins you over right from the beginning.
He has a witty comeback for almost everything. Sometimes filmy and at times cheesy, but he will have his way eventually. Whether it is with his upright subordinate Mohile (played by Ashutosh Rana) who is forever giving him grief for being greedy or it is his lady love – the girl next door Shagun (played by Sara Ali Khan) who feeds the cops with her good food catering service.
The chemistry between them isn't exactly that of Raj and Simran but in Simmba's own words their meet-cute is like Dabanng meets Hum Aapke Hain Kaun. That's enough for an item song and a beautifully shot number in Switzerland. Simmba can now move on to more serious stuff. And serious it does get as the film moves into its less entertaining second half.
Here there are caricature bad guys, SUVs convoys, Goa ki gulliyan, hapless fathers of young girls, studious teenage girls and a crime that suddenly awakens the conscience of our man Simmba. But this is a film by Rohit Shetty and his team. Here the house (read the hero) always wins. So while it's all fun and forth in the first half, the second half is action packed with drama, emotions and lots of beating up the bad guys. There are also caricature characters and a dapper villain in Sonu Sood, who you might just end up rooting for, as he is such a family man, despite being a local good and a closet druglord.
And oh yes there are some superstar cameos also to add more paisa vasool moments. While Ajay Devgn reprises his role as Bajirao Singham in a small yet important role, there is another superstar who comes right at the end. So watch out for him.
All in all, Simmba succeeds in being a potboiler with very few dull moments, especially in the preachy second half where it suddenly becomes a discourse on safety for women with overdramatic characters.
But that aside, there is enough to give you your money's worth including slick action and a brand new cop character that can live on much after 'the end'.
Review by - Ronak Kotecha