Cast: Kartik Aaryan, Kriti Sanon, Aparshakti Khurana & Pankaj Tripathi
Director: Laxman Utekar

What's it about:
A daughter of a local politician and a cable TV reporter in North India's Mathura fall in love. The girl wants to try living-in with him before the Shaadi, but her father is rallying against the same. Can they defy the societal norms and blend in?
Review:
Luka Chuppi opens with a bunch of pesky reporters accusing an actor of being anti-national because he is living in with his girlfriend. Soon the situation escalates into protests and moral policing across Uttar Pradesh, with Mathura being the center of all the action. And it's this news story chased by a local reporter Guddu that turns into his own love story with funny complications when the daughter of the politico falls in love with him and the two decide to live-in.
But Luka Chuppi tackles long list issues within the society that include misogyny, gender inequality, caste bias and moral policing in a comical way, never letting the tone of the film get too serious.
Debutant director Laxman Utekar does a decent job getting together unusual characters in quirky situations. Kartik Aaryan exudes easy charm and looks vulnerable enough to be caught in mad situations like the ones shown in the film. You really feel like rooting for him. Kriti Sanon looks pretty and plays the role of a girl-next-door with an understated performance. They have an easy chemistry that makes them likable.
There are many supporting actors too, who leave a lasting impression in their roles. Among them is Pankaj Tripathi, who is kind of wasted in a role that is underwritten for his talent. Aparshakti Khurana plays a supportive friend with honesty.
But the best of them are members of Guddu's joint family and Rashmi's politician dad Vinay Pathak, who create an equal amount of conflict and comedy.
What I liked the most about Luka Chuppi is the fact that it is a simple story with different execution. There are scenes that will make you laugh and think at the same time without being overbearing or preachy. Not just the first half but even the second half is filled with funny moments. Some scenes are repetitive, but the film is short enough to not be a stretch. Film's dialogues are relatable but they could have been a lot more fun.
On the whole, Luka Chuppi is a clean wholesome entertainer that will engage the audience of all ages.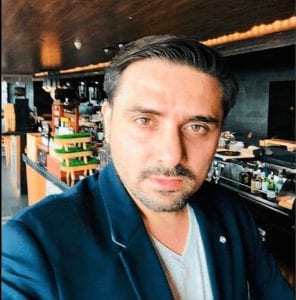 By Ronak Kotecha