Cast: Dev Patel, Armie Hammer, Anupam Kher
Director: Anthony Maras


What's it about:
Hotel Mumbai is the retelling of the ghastly terror attacks in Mumbai on November 26, 2008. The film is a real-time version of what happened inside the city's iconic Taj Mahal Palace Hotel where armed terrorists went on a killing spree for two nights before being flushed out by armed NSG guards.
Review:
"Reality is stranger than fiction," they say. But when a filmmaker gets a subject that is real, shocking and action packed in equal parts, then it can be quite overwhelming. That seems to have been the case with the makers of Hotel Mumbai, who fail to capture the sheer magnanimity of 26/11 terror attacks.
As a reporter back in Mumbai, I was in the thick of the things covering the event as it happened. Hence, for me watching Hotel Mumbai was like reliving those three days of continuous coverage. There was also a constant comparison in my mind about what was being shown and what actually happened. While there aren't any significant fictional detours, the film focuses too much on a few characters. In that, director and co-writer Anthony Maras misses out on some of the action that takes place across the massive corridors of the Taj Hotel.
While some scenes build enough tension and evoke genuine empathy for the characters, they are quite few and far in between. The fact that the film is poorly researched doesn't help the matter either. There are lazy misspellings and distorted facts that reflect the lack of finesse. There is a passing mention of the rest of the attacks, which is done in quite a haphazard and sloppy manner. Especially, the attack on the CST station. Usage of the grainy news footage in between is jarring. It doesn't make the required impact.
Dev Patel is impressive and restrained in his act as a caring hotel staff employee, who puts himself in the line of fire for his guests. Anupam Kher (reportedly playing Head Chef Hemant Oberoi), delivers a fine performance with his usual command over the craft. Among the other characters, Hollywood actor Armie brings out the vulnerability of a father and the courage of a man, who can take a bullet for his family. Rest of the cast doesn't quite leave any lasting impact. This includes the young terrorists who pump indiscriminate bullets on the unsuspecting guests. There is an attempt to highlight their humane side, which seems quite half-hearted, but nonetheless, it does register.
Overall, Hotel Mumbai feels like a cusp between a clumsy documentary and an aspiring thriller that misses a chance to tell the story of one of the most diabolical attacks on the city.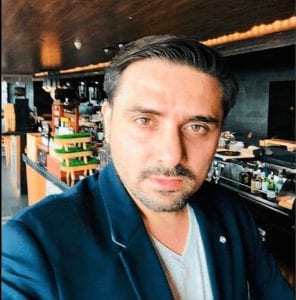 By Ronak Kotecha