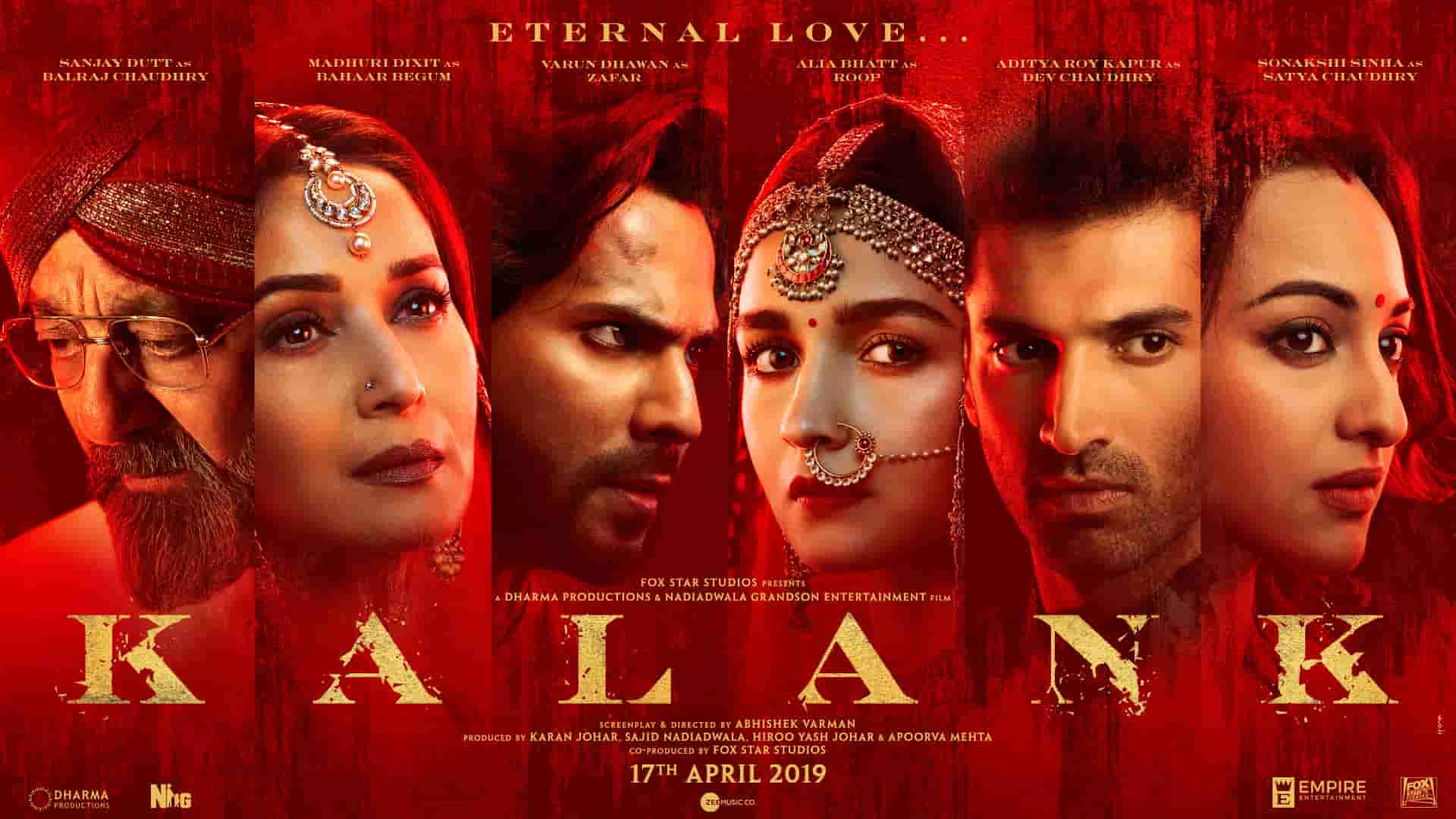 Cast: Varun Dhawan, Alia Bhatt, Aditya Roy Kapur, Sonakshi Sinha, Sanjay Dutt, Madhuri Dixit
Director: Abhishek Varman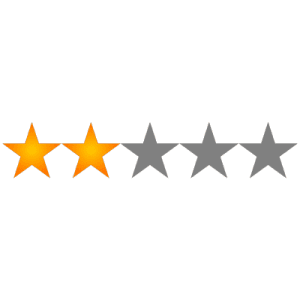 What's it about:
Set against the backdrop of the Indo-Pak partition in 1946, Kalank is essentially the story of love, revenge, and relationships. Roop (Alia Bhatt) is at the center of this costume drama that unfolds even as the country is on the brink of separation.
 Review:
Stunning visuals, check.
Good looking actors who are also big stars, check.
Visual imagery that paints an extravagant portrait in every scene, check.
Melodious music, check.
Entertainment, check somewhere else.
'Kalank' is the quintessential big ticket film that has a huge burden of expectations riding on it. However, these days, bigger the film, bigger is the fear that it will end up being a dud. Kalank gets to that point quite early on in its never-ending runtime.
To begin with, director Abhishek Varman comes up with a film that packs in a pretty regular story in a different (read pre-independent India) setting. A few minutes into the film and you'll realize that the 1946 setting is just an excuse to justify the colorful costumes and epic visual splendor. And donning them are a bunch of stars who have time and again proved their acting prowess. They don't disappoint here as well, but apart from Alia and Varun (to an extent), none get a wholesomely written character. All of them get heavy duty filmy dialogues, but a lot of it doesn't sound convincing because the plot itself has no conviction. Various relationship twists in the film are far too complex and far-fetched such that if often the ones you've seen in Ekta Kapoor soaps. The larger issue of partition is so forced with the relational issues that both lose their impact. Interestingly, there is never mention or even a stray shot of any British officers, freedom fighters or the freedom struggle itself.
Kalank has a great music score by Pritam that is enchantingly picturized on screen. Ditto with the background score and the stunning landscapes that seem so real.
But as the second half rolls, Kalank becomes more laborious and exhausting. The twists become repetitive and everything good starts getting overbearing. There are some unintentionally funny scenes with dialogues that might just give meme makers a field day on the internet.
Even the climax is quite filmy that will remind you of the iconic DDLJ train scene. But at least that one tugged at your heartstring. Eventually, Kalank is crushed under its own weight and fails to deliver an entertaining product.