Cast: Anil Kapoor, Madhuri Dixit Nene, Ajay Devgn, Riteish Deshmukh, Arshad Warsi & Javed Jaffrey
Director: Indra Kumar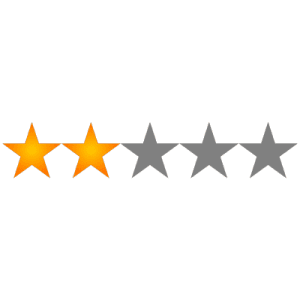 What's it about:
A dying man, a hidden treasure of 50 crores and a motley group of bizarre characters are unexpectedly thrown in together. The chase is on to find the booty that's hidden in a zoo. What follows is a comedy of errors and terrors, but will it make you laugh?
Review:
Yes, it did make me laugh when I watched the promo of Total Dhamaal. Armed with expectations, I went into the theater hoping to ROFL with many such LOL moments but OMG…that was pretty much it!
What you saw in the promo are quite frankly the best scenes in the film - smartly packaged and put together in this adventure comedy, which soon crashes into a misadventure. And it takes some of industry's finest acting talents along with it. Undoubtedly, it's refreshing to watch Anil and Madhuri together again. They are not romancing, but give us some genuinely funny moments as they bicker their way throughout. They were my favorite pair among the other twos that includes Ajay Devgn, Sanjay Mishra. Riteish Deshmukh and his sidekick and of course Arshad Warsi and Javed Jaffery. While most of them deliver as expected in this admittedly nonsensical comedy, many jokes come off as too childish.
Some punches do land especially when you have the king of comedy Johnny Lever playing an outlandish Bengali pilot, who flies rickety helicopters that are doomed for disaster. The most annoying among them, however, was the otherwise excellent Sanjay Mishra. If I had a nickel for every time he calls Ajay Devgn 'Bro', I would have recovered the ticket price of the almost full theatre. There are more actors like Boman Irani and Mahesh Manjrekar desperately trying to infuse more comedy in any way they can. There is also a cringe-worthy subplot of forced love angle between Ajay Devgn and Esha Gupta. So typical!
However, Total Dhamaal doesn't take the cheap and easy route of offensive and vulgar humor like some of Indra Kumar's 'adult' comedies. But that doesn't mean it manages to entertain you throughout either. The first half breezes through with nonsense, but the film's weak plot comes undone in the second half. The poor CGI doesn't help the matters either and there is no memorable music either except the grand title track that opens the film.
Dialogues are funny but not enough, many a time the punches seem predictable, much like the film's story. So if you can leave sense, logic, and expectations at home along with your brains then, by all means, go for it.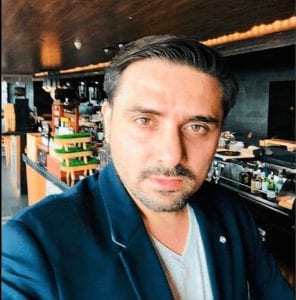 By Ronak Kotecha