Cast: Amitabh Bachchan, Taapsee Pannu, Amrita Singh
Director: Sujoy Ghosh

What's it about:
Badla is a remake of the blockbuster Spanish crime thriller 'The Invisible Guest'. A whodunit that engulfs lives of a successful young businesswoman, her photographer lover and an old Indian couple – all living in the UK. They are bound by death, guilt, grief and above all, hope to find the missing dead body and answers.
Review:
Don't believe what you see. That is the unspoken rule in the world of director Sujoy Ghosh's crime thrillers (read Kahaani 1 & 2). Badla is no different, but this time the world he creates is an adapted one with minor tweaks and additions of more twists to an already twisted tale of unfortunate incidents.
To do that, he gets some of Bollywood's finest talent and pits them against each other – young and old. Badla takes no time to get to the point. This 2-hour-tale of about exactly 4 people has the potential to keep you invested in their misdeeds for the most part. As a narrative, it is dialogue heavy. So who better than Big B can deliver a knockout punch? And he does. As the voice of reason and the lawyer, who is gunning for the absolute truth - Big B's act is beyond convincing if not entirely new. Taapsee, on the other hand, misses out on playing with many expressions of her delectably layered character. She is average at best. But the one to watch out for is Amrita Singh, who once again proves her acting mettle with a character that is complex and capable.
Badla doesn't suffer from an unnecessary song and dance routine or unwanted information but instead stays so grounded to its dark theme that some twists come off as repetitive or predictable. Well, there are so many that you will often lose count. Any distraction would mean missing some vital piece of proceeding onscreen. In fact, the narrative is so packed with suspense and flashbacks from the past that there isn't much time to delve into any character development. But as they say, God is in the detail and Sujoy with his co-writer ensures all the loose ends are firmly tied in.
And of course, all it eventually comes together in a climax where the suspension of disbelief reaches a fever pitch. But what keeps you engrossed is a layered narrative with a screenplay that runs faster than your imagination. So watch it if you can keep up!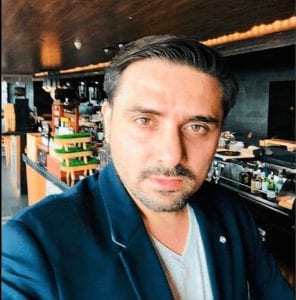 By Ronak Kotecha