Christmas spirit is in full swing this year in Dubai!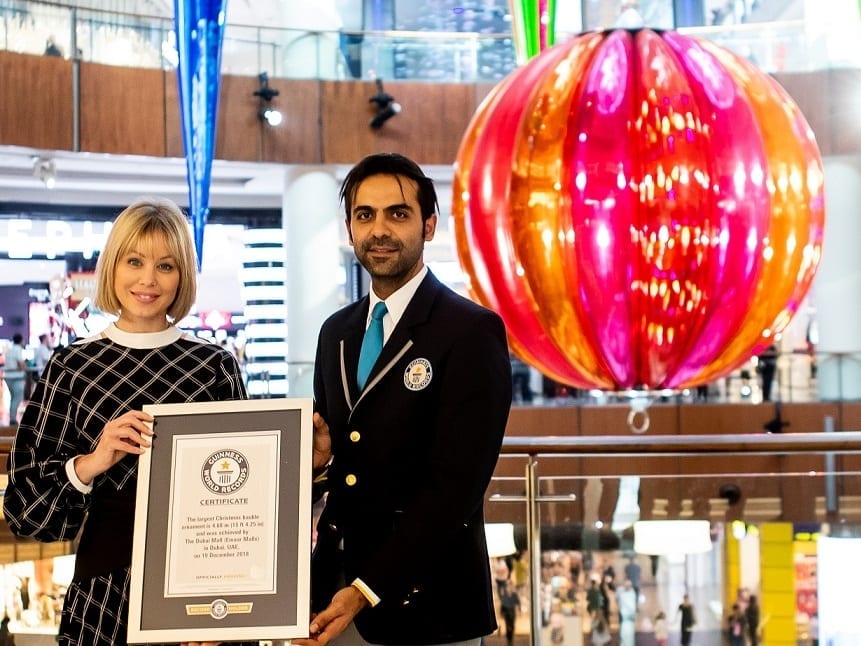 The Dubai Mall has set a Guinness World Record for the Largest Christmas Bauble Ornament.
A total of five giant ornaments, nearly seven meters tall and weighs a whopping 1,100 kilograms
It took a team of 15 people two nights to assemble the bauble.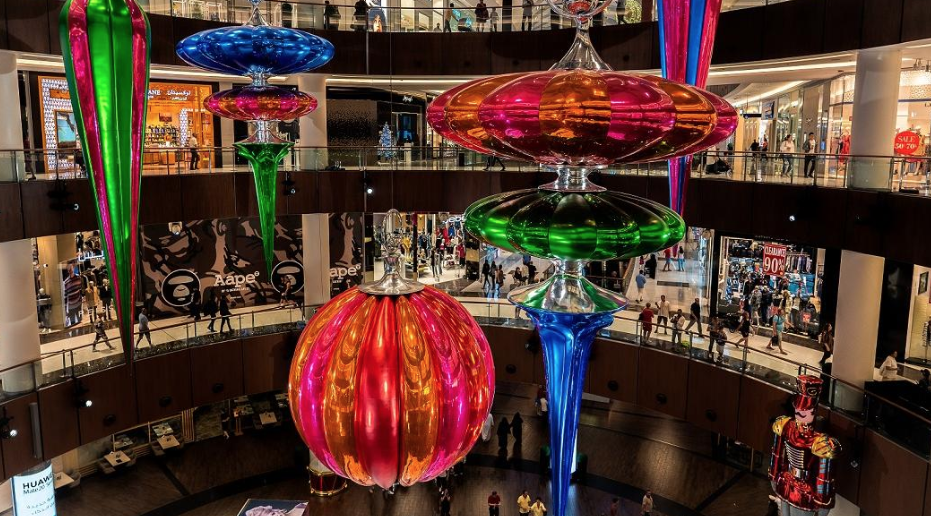 You will find it hanging in the Star Atrium of The Dubai Mall until the end of January 2019.