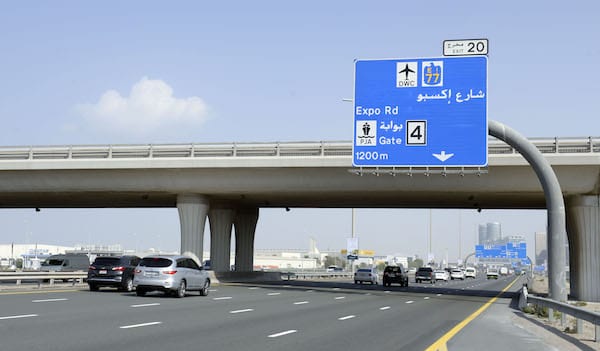 HH Sheikh Mohammed bin Rashid Al Maktoum, Vice President and Prime Minister of UAE and Ruler of Dubai, has ordered Jebel Ali Lehbab Road to be renamed Expo Road.
The major road is described as a 'vital traffic corridor' to the Expo 2020 site in Dubai, so it's no surprise that the road has been renamed to reflect its important location. When Expo 2020 takes place next year from October 20, 2020, until April 10, 2021, it is expected to attract around 25 million visitors.
All 68 directional signs, including 18 large signboards have all been changed by the Roads and Transport Authority (RTA).