Do you keep missing the fireworks during New Year's Eve? Or do you miss out the best spots due to traffic? Or do you end up without a plan just 'cuz you don't know the hottest spots in town?
Look no further, we got you covered!
Head out and have a great start to the New Year, just by seeing the night sky filled with crackers!! And of course, it is something for everybody.
Below are the four places you can watch the fireworks on New Year's Eve: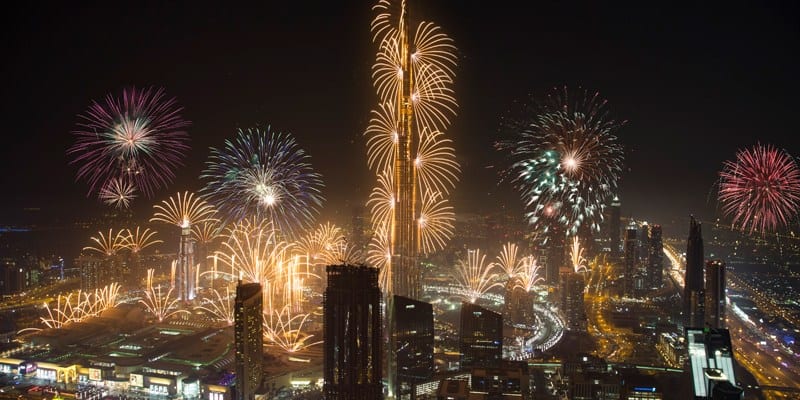 You know it's LIT when Burj Khalifa does it!
This year, Emaar has promised a spectacle that integrates amazing LED shows, laser displays and spellbinding fireworks at the Burj Khalifa. But don't forget that roads around the Burj Khalifa are closed well in advance to avoid traffic.  Thousands of tourists from across the world gather to watch the fireworks, so reach early evening.
The event will be telecasted live on televisions globally and beamed on big screens in Downtown Dubai. The experience can be watched online at www.mydubainewyear.com.
Atlantis fireworks, Palm Jumeirah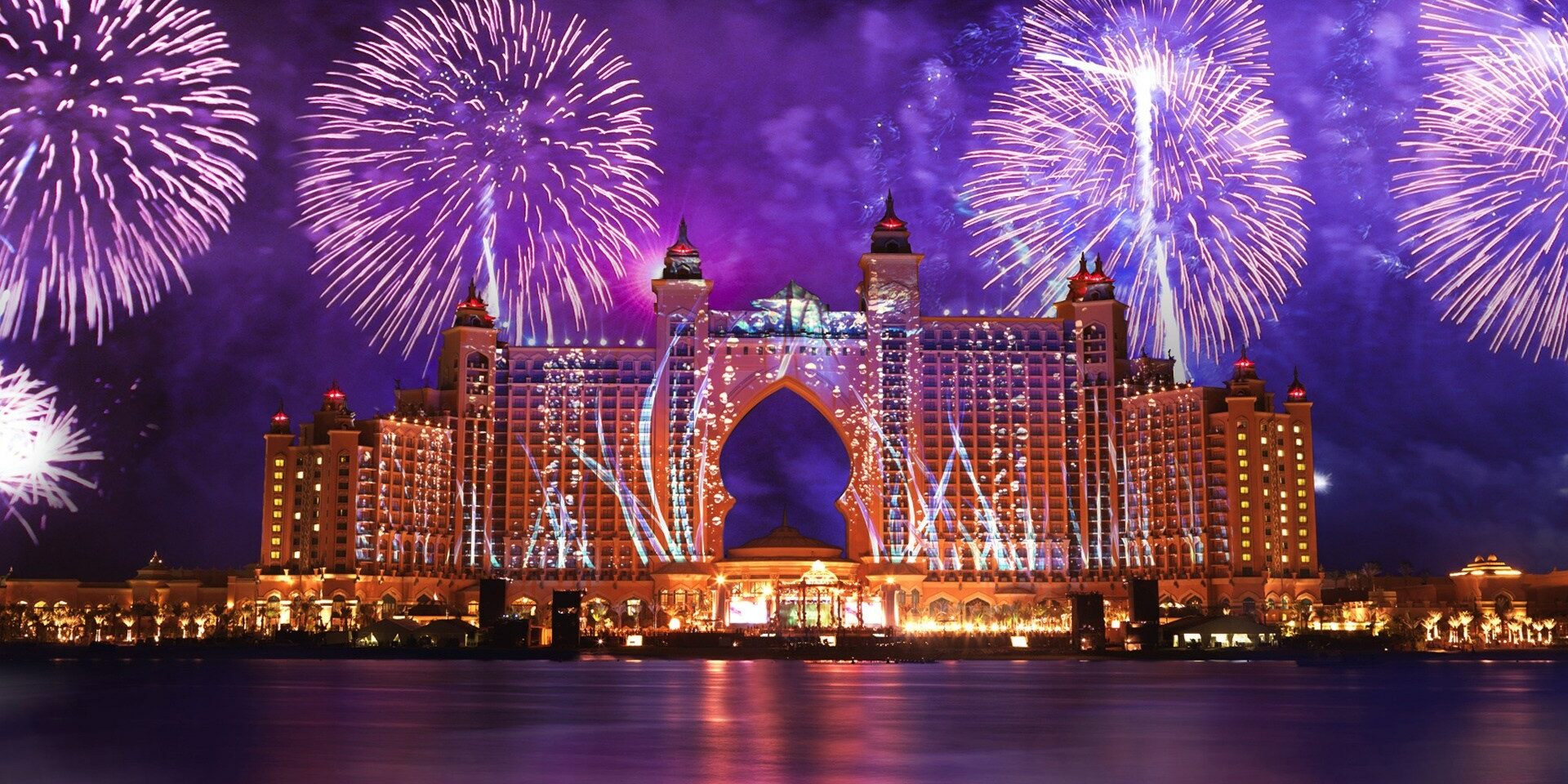 Pyro at the Palm!
The city's most iconic landmarks are gearing up for a pyrotechnics show likely to leave the whole world breathless, and you can be sure that the Palm Jumeirah is among them. Each year, the island organizes a remarkable fireworks show to usher in the New Year.
So gear up for the pyro show. For a free viewing, head to Jumeirah's boardwalk and settle in to watch the fireworks. The fireworks will mark a 10-second countdown to midnight.

Witness the Burj!
Dubai's iconic seven-star hotel, the Burj Al Arab, will host its highly anticipated fireworks to ring in the New Year. It makes for one of the city's most impressive frames.
The place gets packed soon, so head to the Kite Beach in advance to grab the right spot. You can take a picnic basket to enjoy your meals and spend time with your family and find yourself the perfect spot to welcome 2019 with a bang, or you can book a table at the endless cafes and restaurants at Madinat Jumeirah to enjoy your last meal in 2018.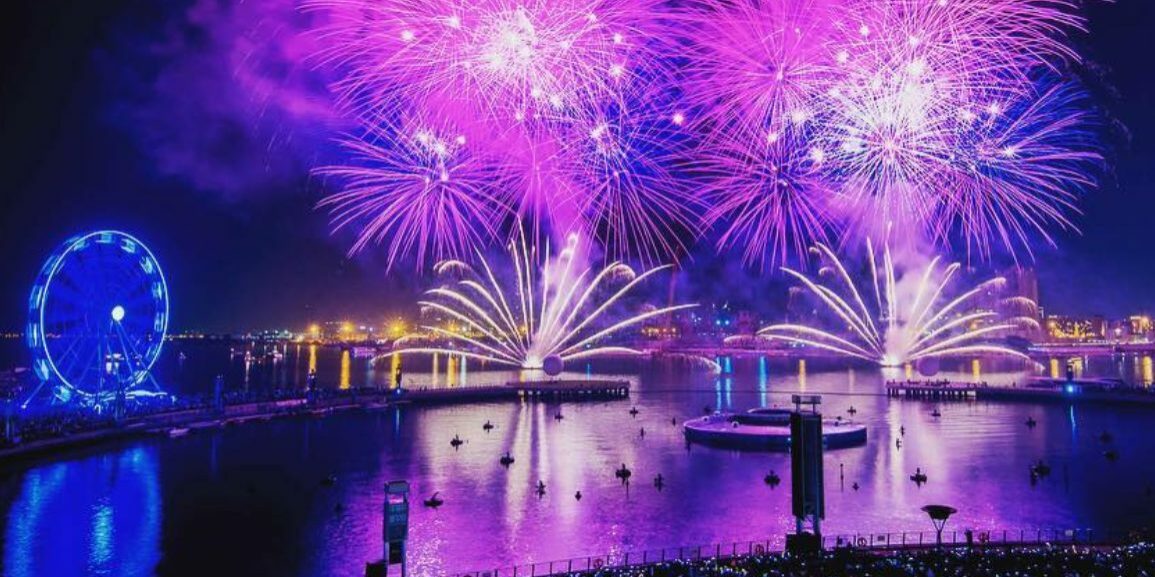 NYE with DFC!
Not one but four incredible fireworks will be on display at the Festival City this New Year's Eve.
The evening will kick off with live entertainment as carouser can gather to see the skies dazzle with fabulous fireworks displays taking place each hour from 9 pm.
Prepare to be dazzled as you see the skies of Dubai light up for the most special night of the year.