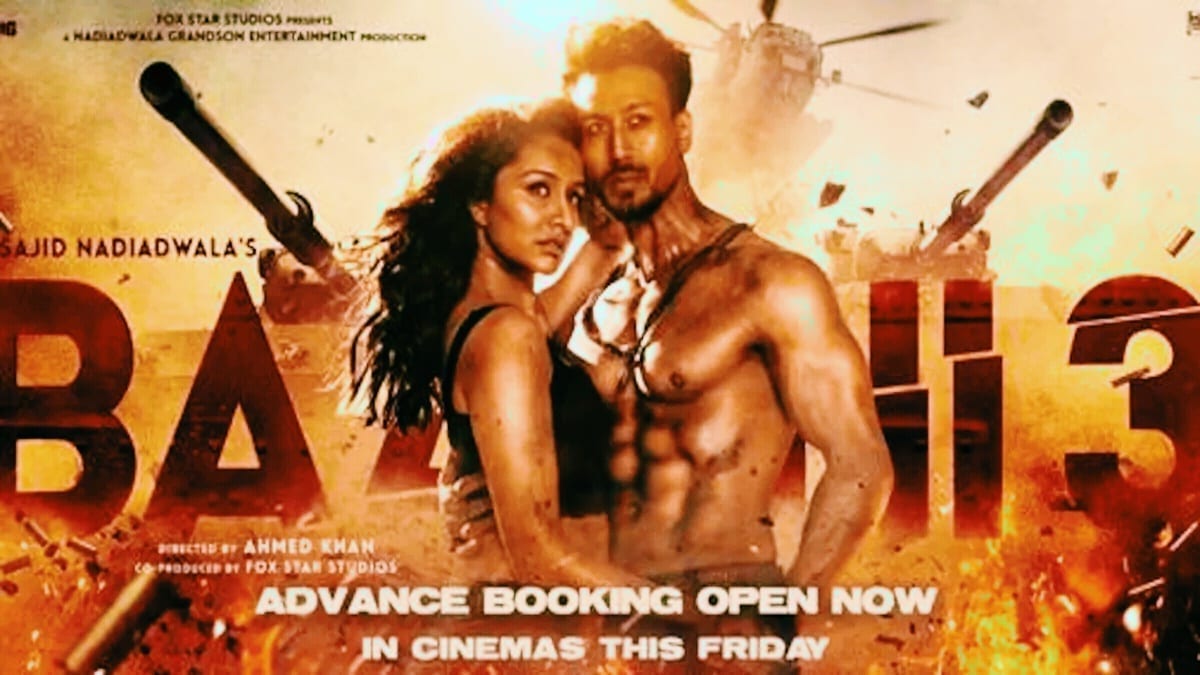 Cast: Tiger Shroff, Shraddha Kapoor, Riteish Deshmukh
Director: Ahmed Khan
RATING


What's it about:
A young man is committed to be the savior of his elder brother at any cost. But his brute force and lethal blows will be put to test when he is up against a powerful terrorist outfit in another country.
Review:
When Ronnie (Tiger Shroff) isn't bashing up the bad guys to save his elder brother, he is pretty much doing nothing except looking like a hot handsome dude fresh out of the gym. With his washboard abs, rippling biceps and kohl-lined eyes, Ronnie's only job is to suddenly appear from nowhere when his brother Vikram dramatically calls for help. Tiger Shroff does that diligently and carries the film's Hollywood ishtyle action quite ably on his strong shoulders.
The young actor is on the dot with his punches but the same cannot be said for his acting skills. Whether it is emotional scenes or comedy, Tiger barely manages to pull through. The film's leading lady Shraddha Kapoor looks all cutesy as she gets to mouth some quirky lines but her character adds no value to the overall plot. Riteish Deshmukh's character is important but equally confusing. He is weak and vulnerable and acts like a child, but we never get to know why. He then gets the job of a top cop and again, we never know why. And then, there are times when he acts like a tough talking cop with attitude and authority. Needless to say, we still don't know why. The villains are cartoonish and even the plot setting of Syria doesn't lend any seriousness to the proceedings.
There are so many logical loopholes in the story that it's clear that director Ahmed Khan's only brief was to make Tiger look all beefed up and chiseled.
From powerful punches to scintillating item numbers, Baaghi 3 blows hot on action but goes stone cold when it comes to telling an interesting convincing story.
BY @REVIEWRON