Cast: Akshay Kumar, Parineeti Chopra
Director: Anurag Singh

What's it about:
Kesari tells the story of the much lesser-known slice of history when a small contingent of 21 Sikh soldiers took on a 10,000 strong Afghan army in the battle of Saragarhi in the North West Frontier Province, back in 1897. The film is a highly fictionalized version of this bloody battle that is touted as one of the bravest in the history of pre-independent India.
 Review:
I am not a big fan of Akshay Kumar. Neither his comic timing nor his recent love for jingoistic chest-thumping nationalism that often stems from a heroic chapter in history. But it was pleasantly surprising to see him nailing the role of Havaldar Ishar Singh in Kesari.
Director Anurag Singh wastes no time in plunging us into the mountainous terrain of what is now called Khyber in Pakistan, where Indian soldiers are serving their British rulers by guarding the territories against enemy forces in Afghanistan.
Akshay dominates the film's linear narrative sporting a long bushy beard, a towering turban, and a lean frame. His get-up justifies the pride and valor that he convincingly portrays on screen in an earnest performance. Keeping him company is a full cavalry of 21 other men from which only a handful get a chance to showcase their acting chops. Film's 'heroine' Parineeti Chopra is credited with special thanks, but she does little more than adding to its already long runtime.
Historic war films flow in a set pattern which almost always involves backstories of the soldiers interspersed with their present and a predictable climax. But Kesari takes huge cinematic liberties and doesn't fall into the flashback trap with backstories. That actually works, because the film stays true to its course – the battle itself.
In its second half, Kesari is marked by rampant bloodshed, slicing and dicing of bodies and a constant reminder of futile this war is. But even so, there is hardly any lack of conviction in the way film's narrative unfolds onscreen. Their reason notwithstanding, your heart will go out for each and every soldier who martyrs. Even with too much action, it doesn't feel overburdened. Film's music plays out in different songs in the background, adding to the feel.
The only downer is the apparent disregard for explaining any character in detail, especially the ones from the enemy lines and the broad-stroke approach to storytelling. It always seems like the director's only mission is to take you to war.
But even with that, Kesari manages to tell the untold story of the Saragarhibattle with enough cinematic entertainment.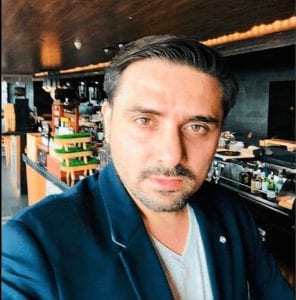 By Ronak Kotecha