Cast: John Abraham, Jackie Shroff, Mouni Roy
Director: Robbie Grewal


What's it about:
Based during the 1971 Indo-Pak war, Romeo Akbar Walter (RAW) is a spy drama that charts the journey of an undercover Indian agent (John Abraham). He is shipped off to Pakistan in a different avatar to gather intelligence, but is the mission accomplished?
Review:
 What John Abraham lacks in expressions, he makes up for in action. But sadly, RAW is minus all the expressions without the action. So at the onset, it can sound like a lose-lose deal, but thankfully, the film has an interesting premise based on true events. That said, director Robbie Grewal fails to hold your attention for too long and succeeds in testing your patience quite well.
The whole of the first half is spent in showing off a very childish induction of an average banker into an all-important mission for India's Research Analysis Wing or RAW. Why? Because he loves to do theatre. He is trained and ready to roll in a matter of days. Unbelievable!
Giving credit where it's due, John does seem like the right guy to play this role, because it required some minimalism in the expression department and that's home run for him. But the lack of any effort in making his look different for all the three characters he plays is just plain lazy. Plus there isn't any real action by him except a chase scene that also overstays its welcome.
Anupam Kher's son Sikander makes a comeback with RAW as a Pakistani officer. His accent travels frequently between India and Pakistan, but the rest of him is good. He shows restraint and builds tension in the plot.
But it's the film's leading lady Mouni Roy, who gets the biggest 'raw' deal with a role that is only written for eye candy. Jackie Shroff as the RAW chief makes some impact within his poorly written character.
The film has a lot of drama in between a few fleeting thrills. Songs are aplenty and none worth remembering, except 'Vande Mataram' by Sonu Nigam.
Thankfully, RAW isn't high on jingoism, but quite of bit clichéd stereotyping of characters. Throughout its long runtime, there only are a few scenes that befit a gritty spy thriller (like the opening scene), but the rest of the film never matches up.
Overall, RAW is a lot like its name – raw and undercooked.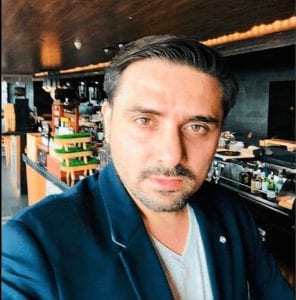 By Ronak Kotecha