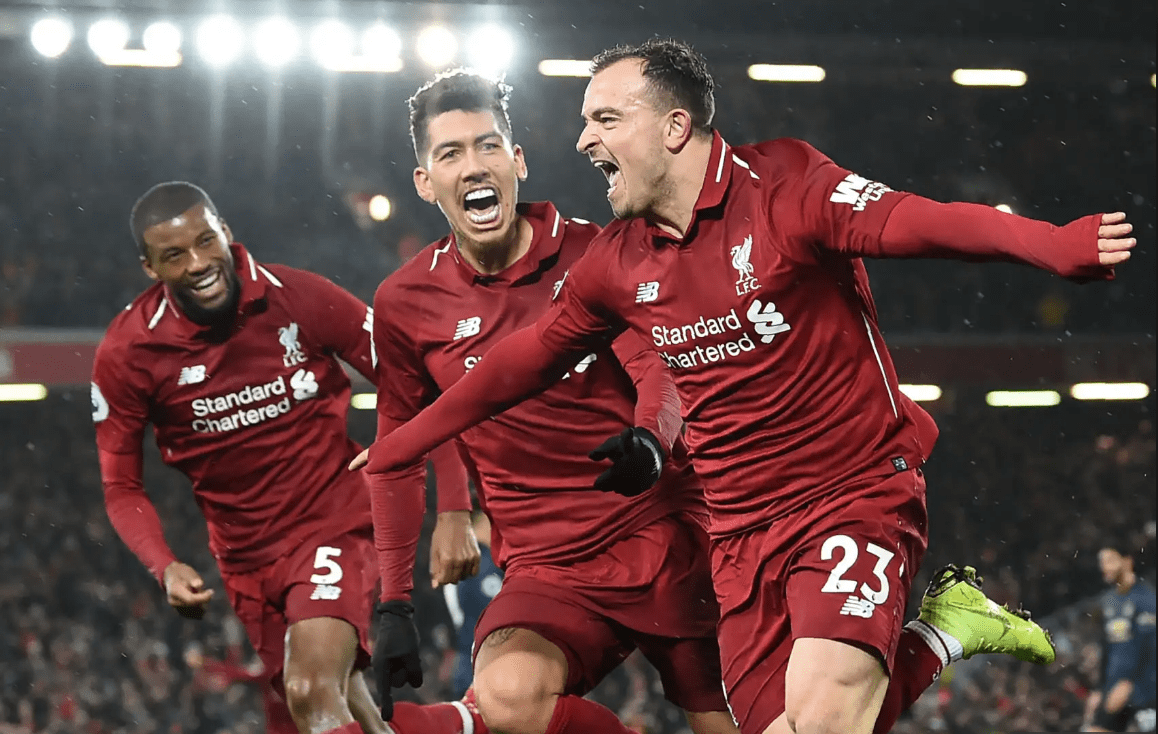 Liverpool powered their way back to the top of the Premier League as Xherdan Shaqiri scored twice in a 3-1 win over their rivals Manchester United, while Arsenal's 22-match unbeaten run was put to a stop by a shocking 3-2 defeat at Southampton on Sunday.
Jurgen Klopp's side made six successive league victories thanks to Shaqiri's late double after United's Jesse Lingard had equalized at Anfield.
The super-sub Shaqiri allowed Liverpool to get a one-point lead over the second-placed Manchester City after the Premier League Champions had knocked The Reds out of first place with their win against Everton on Saturday.
Liverpool's first win in their last six meetings with United ended a frustrating streak against the Old Trafford outfit that dated back to March 2016, while also extending their unbeaten start to the league season to 17 matches.