Activist filmmaker Zenofar Fathima's latest short film, Ayah, was launched at a glamorous premiere at the Novo Cinemas in Ibn Battuta on Friday evening. The film was exclusively screened for the first and last time to an audience comprising crew, cast members, media, as well as a lineup of renowned socialites and celebrity figures. Some of the prestigious attendees at the premiere were Khatija Rahman, musician, philanthropist and director at the A.R. Rahman Foundation, as well as Anis Sajan, Vice-Chairman of Danube Group and well known cricket enthusiast. The project is also proudly under the patronage of Emirati princess, philanthropist and entrepreneur Sheikha Hend bint Faisal Al-Qasimi. "Sheikha Hend is a dear friend of mine, and although she cannot be here at the premiere tonight, she continues to support me and my endeavors. I am very grateful for her support and friendship," said Fathima at the Ayah premiere.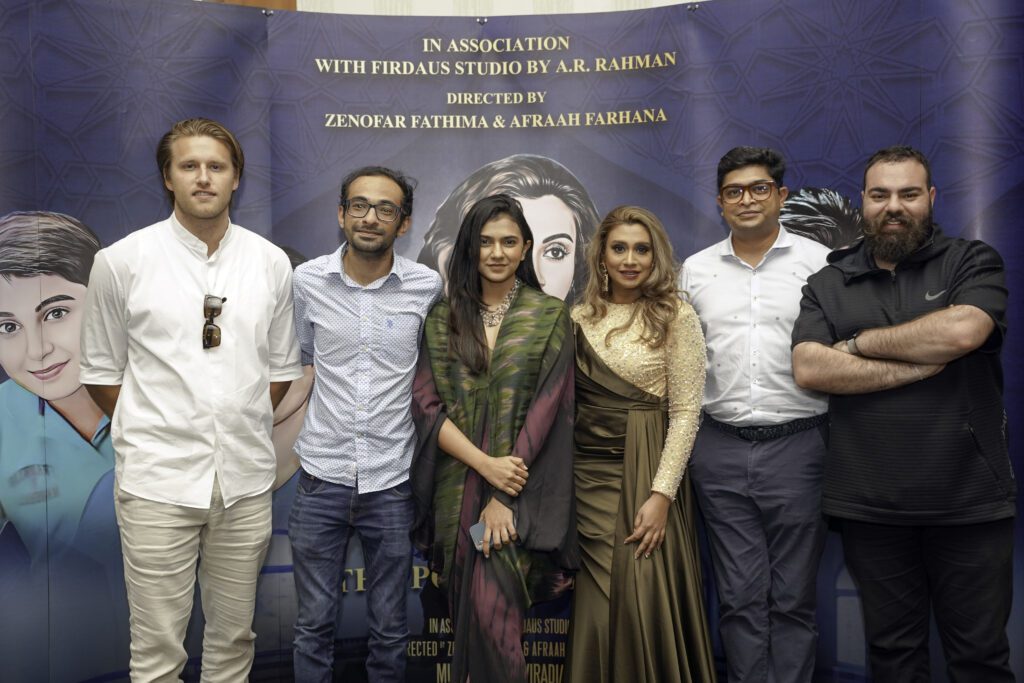 Ayah, which in Arabic translates to miracle, sign or evidence, is Fathima's newest directorial venture. The film comes after a string of COVID-19 short films and socially charged music video, Baila Baila. A lesser known fact is that the film Ayah is Fathima's third spiritual short after The Power (2018)and The Power 2 (2019). The meta short film promises to tug at the heartstrings of her viewers, whilst simultaneously fusing film and theater together, tapping into the public's' sense of spirituality and reawakening their belief in the power of miracles. "I conceptualized this film during a time where hope waned and a fear of the future was an all time high- COVID-19 might have reached its peak, but the aftermath of the pandemic still lingers. This film is for everyone and anyone who feels or has felt like all is lost, because the truth is God can make the worst of situations work out in ways we could've never imagined," said Fathima.
The film, which is directed by Fathima, as well as written and directed by Afraah Farhana, encompasses a poignant yet pithy message that surrounds faith in God and miracles in times of helplessness and despair. Chairman of Dubai National Theater, filmmaker and theater expert Yasser Algergawi is also a part of the project as the official casting director for the meta-spiritual short, offering his expertise to the film given his past experiences with both film and theater based projects and workshops.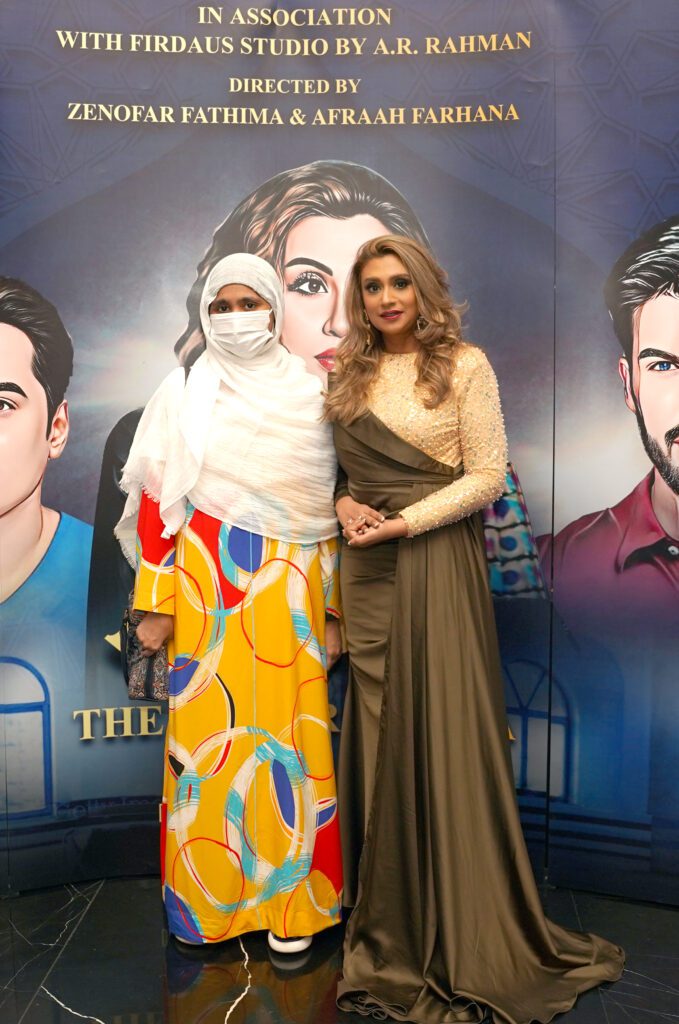 The musical score, which is composed and sung by Indian music composer, producer and singer Hiral Viradia, aptly complements the themes of spirituality and hope which are crucial to the mood and tone of the film. Besides being a music supervisor, producer and editor for A.R. Rahman, Viradia has also closely worked on projects such as Netflix's House of Secrets, Atrangi Re and Dil Bechara. Aside from being a multi-instrumentalist, Hiral is also a trained Indian and Western Classical singer. As a playback singer, Hiral has lent her voice to many songs and scores for Bollywood, Tollywood, and international projects including Expo 2020's Why the Musical, Atrangi Re and Heropanti 2.
Ayah also marks a milestone for Fathima's career, with the project featuring a collaboration with Firdaus Studio by A.R. Rahman as the official facility of choice for the filming of the project. Having opened its doors in early 2022,
The short is now set to take the festival route, and will not be available for public viewing or screening until further notice.