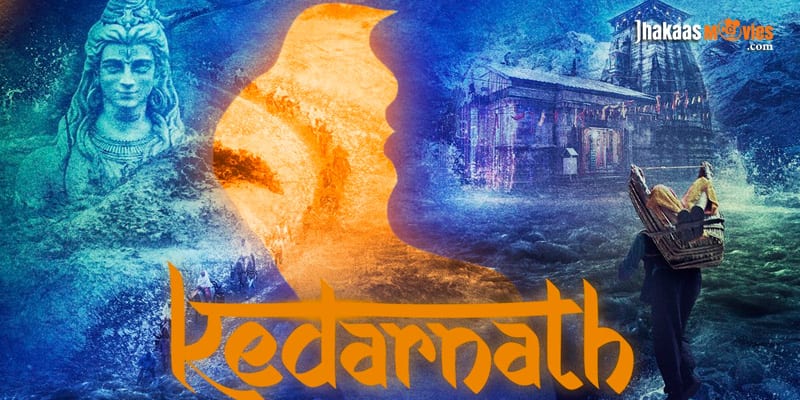 Cast: Sushant Singh Rajput, Sara Ali Khan


Director: Abhishek Kapoor
Review by: Ronak Kotecha
What's it about?
In the exotic rolling hills of Uttarakhand's Kedarnath, two star-crossed lovers go from meet-cute to gross defiance. But their love story is doomed from the word to go. Will they survive the odds including the avalanche of nature's fury?
 Review
Kedarnath begins with Sushant Singh Rajput's holier than thou sanskari character of Mansoor carrying a reluctant old lady on his strong shoulders all the way to the top of the hill for the ultimate darshan of Lord Shiva.
In the immediate next scene, director Abhishek Kapoor introduces his heroine Sara Ali Khan and promptly shifts the burden of the entire film on her strong yet novice shoulders.
To say that Kedarnath is a showcase for Saif Ali Khan and Amrita Singh's daughter Sara would be an understatement. After her entry scene, the film shifts focus squarely on her letting her character grow in scope and on you as the film progresses. Her screen presence is mesmerizing and her confidence is contagious.
However, along with his co-writer Kanika Dhillon, Kapoor chooses to flood the rest of the film with clichés from love stories of the 80's and 90's. In them are caste politics, racism, social disparity and of course communal tensions. Just too many problems packed in and left hanging without any apparent solution.
Of course, predictably so, you wait for the floods to happen and wash away all the good and the bad away, but that doesn't happen right until the end. By then, it's too little too late.
Thankfully, the film is crisp in its editing and performances of the lead pair are honest and engaging. Visual effects depicting the floods are just about alright. However, what also helps you sail through are the breathtaking visuals of Uttarakhand and Amit Trivedi's music that may not have hit the charts independently, but is relevant to the film's narrative.
Overall, Kedarnath doesn't quite succeed in unleashing a flurry of emotions or nature's calamity but manages to just about stay afloat often coming close to sinking its own melodramatic humdrum.
Review by Ronak Kotecha